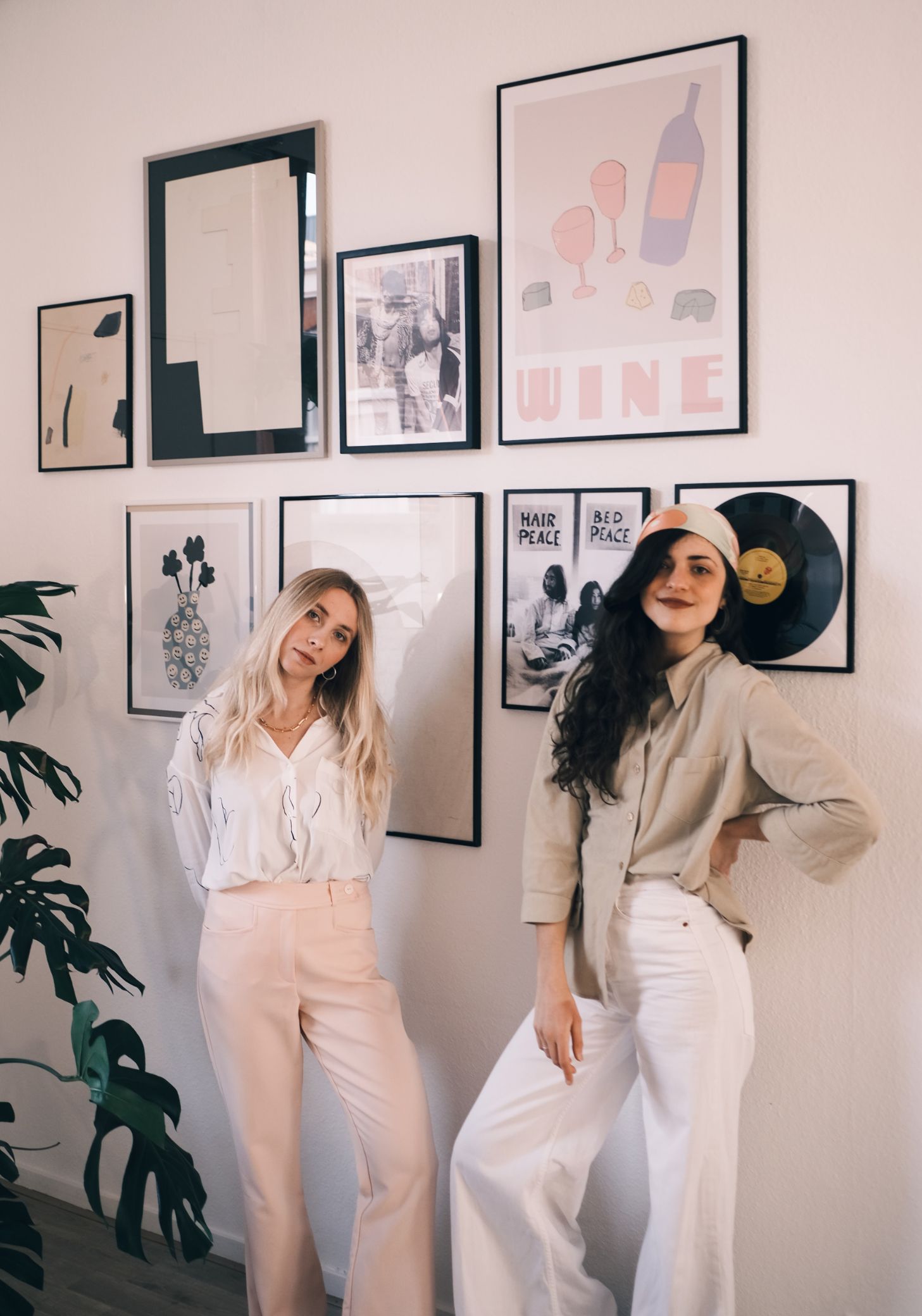 French Toast Studio
We are Nienke and Amanda, the design duo behind French Toast Studio. Our love story began a few years ago at art school where we bonded over the love for french toast, pretty colour palettes, everything patterned and The Rolling Stones.
Cosy breakfasts became the name of their design studio
The story behind their studio name and collaboration started when they both did textile internships in London. They lived together and on the weekends they explored London, talked about design and their dreams. One of their traditions was to start our weekends by going out for breakfast. They tried a lot of amazing cafes and one of their favourite dishes became french toast. They have the best memories talking about their dreams and future careers while eating delicious french toast in all kinds of amazing places. When they graduated and decided to start their design studio, they just had to name it 'French Toast Studio'.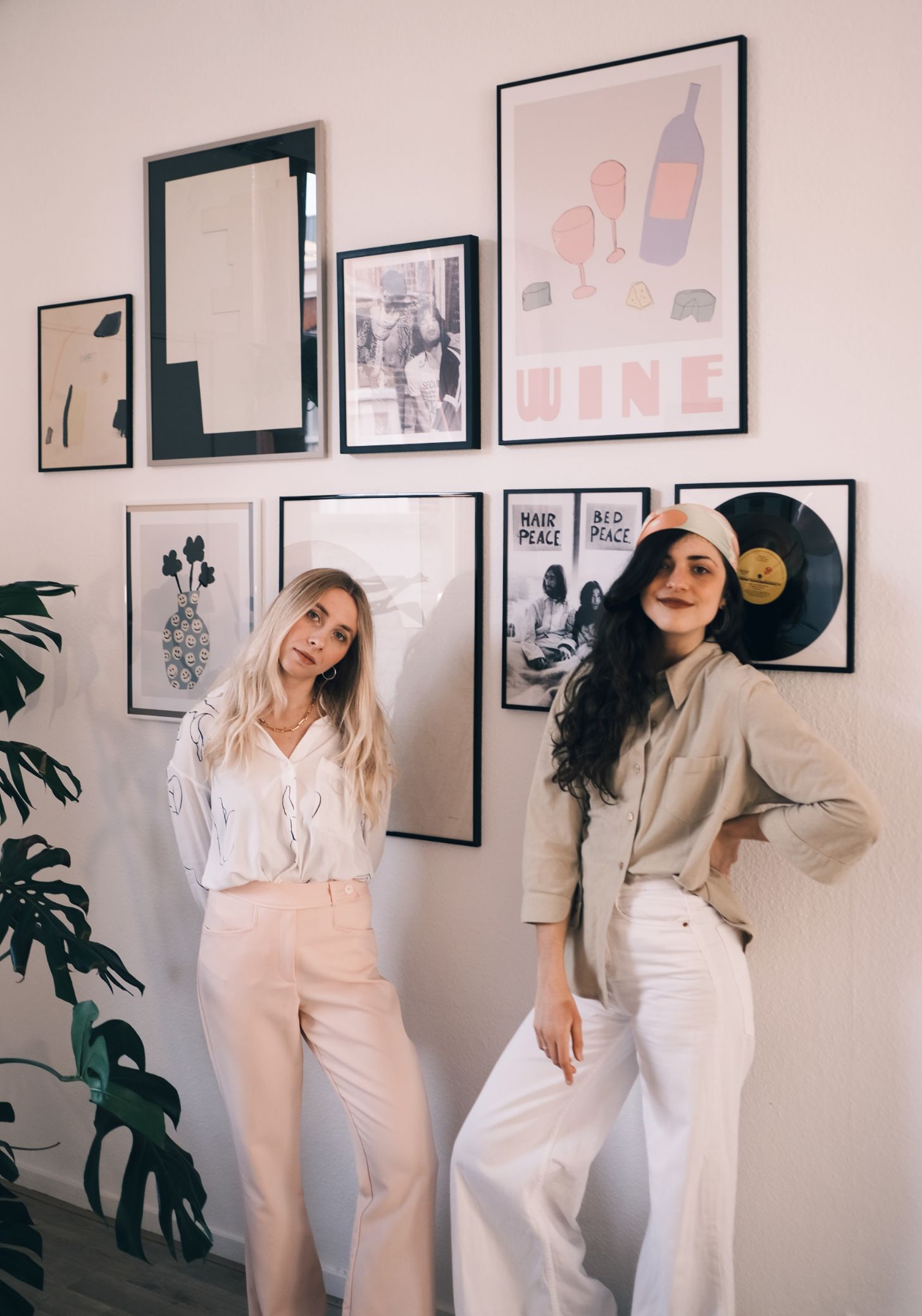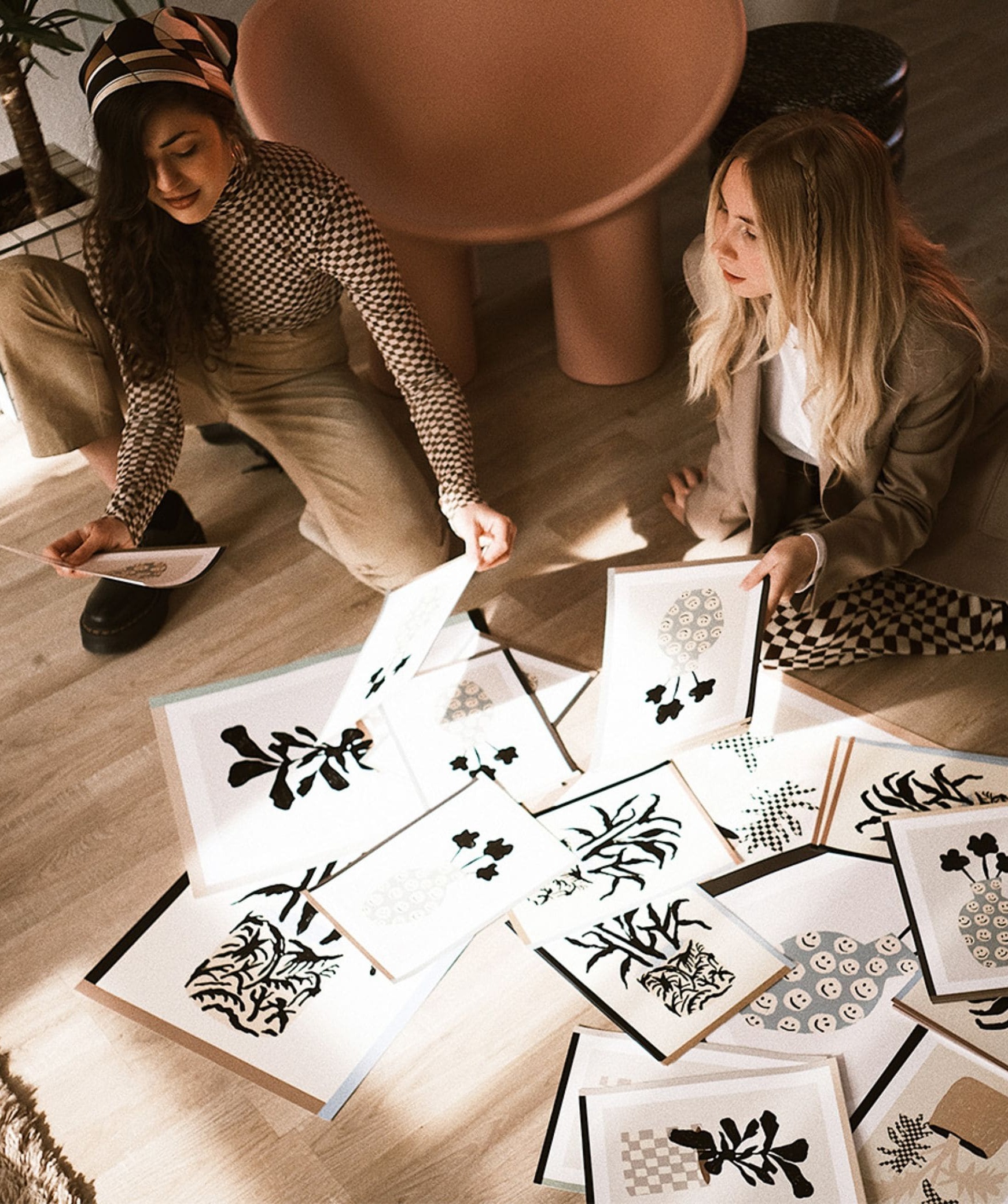 Their moody pastel posters are playful but well thought out
Nienke and Amanda are always on the hunt for cool shapes, unusual colour combinations and pretty objects that they use as an inspiration for their work. Their art is funky but feminine, playful but well thought out, in beautiful shades of faded pastel colours, colours that they like to call 'moody pastels'. They not only create art, but they also love to share their French Toast universe; the aesthetically pleasing films they watch, the artists that inspire them, the colours they are using and the cool people they are currently obsessing over. All these things show where their art comes from. It's an outcome of everything they absorb in the world around us.
By focussing mainly on poster design, their mission is to decorate life around them with our art. Making daily life a little more positive and pretty is what they always try to achieve.
Posters by French Toast Studio