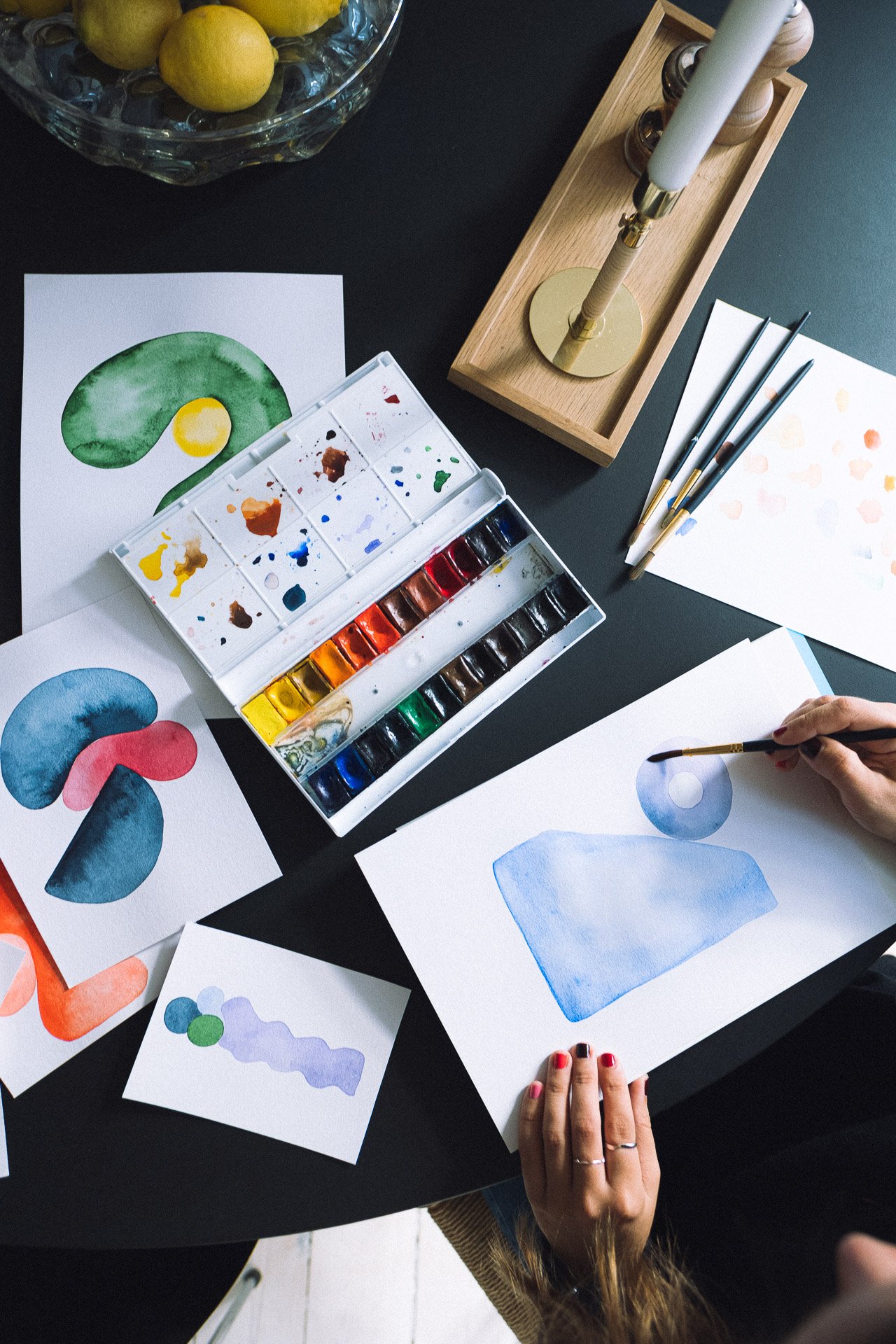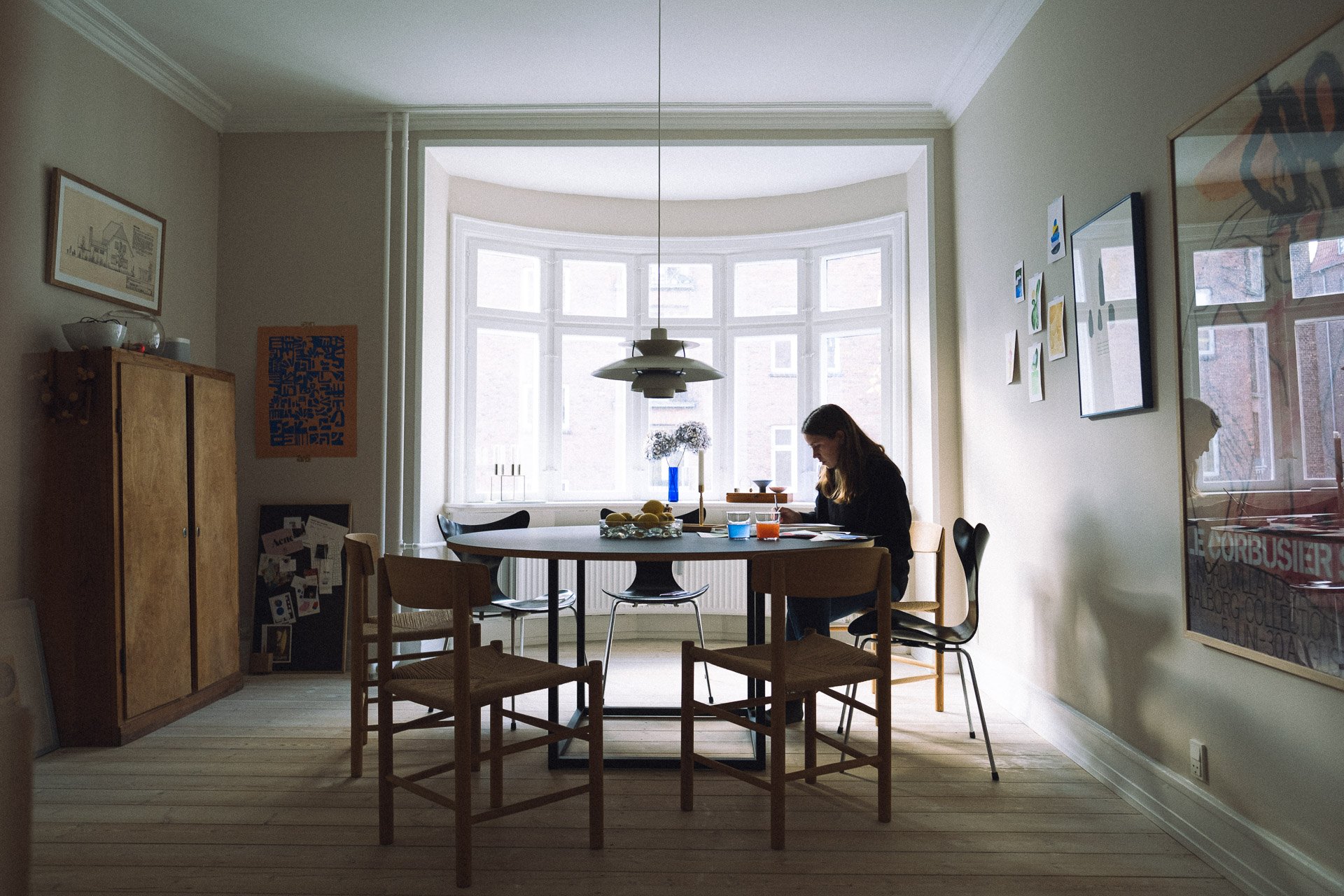 Maria Hartmann
Maria Hartmann is the artist behind the collection "Echoes". She graduated from the Copenhagen School of Design, where she found her great passion for the tactile and physical medium. She uses her creative skills as a graphic designer in a Danish design company. She grew up in a family where you are supported and encouraged to do what you are passionate about. In particular, her grandfather started to stimulate her creative interest at a young age.
Absorbed by the colours of the sky
Maria Hartmann finds a lot of inspiration in nature, where she can become completely absorbed by the colours, shapes and constant change of the sky. In addition, she loves being around other creative people - it gives her a lot of energy to keep working. Luckily, she is surrounded by many in her circle of friends. Travelling also inspires her a lot and is something she has used a lot to soak up new impressions.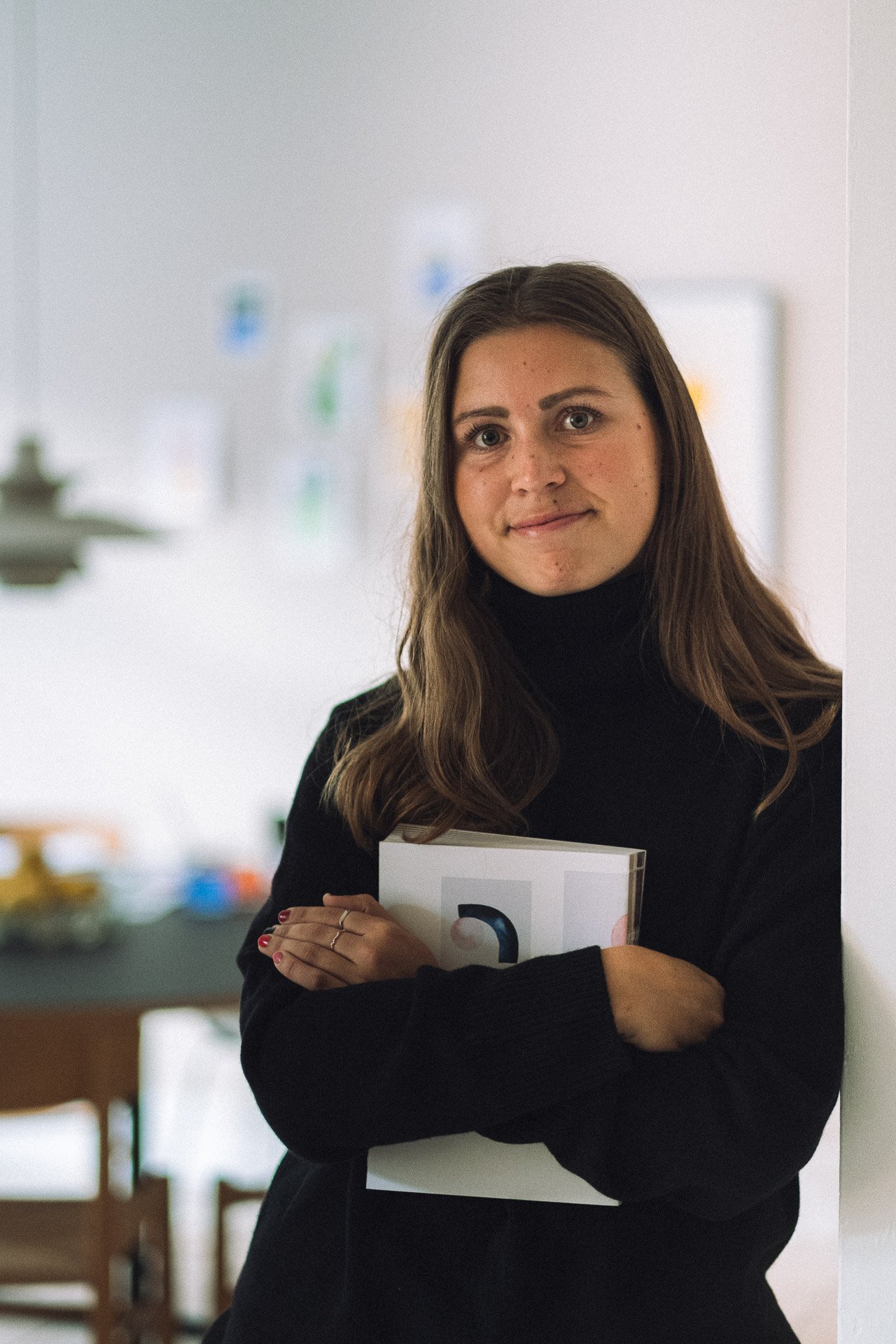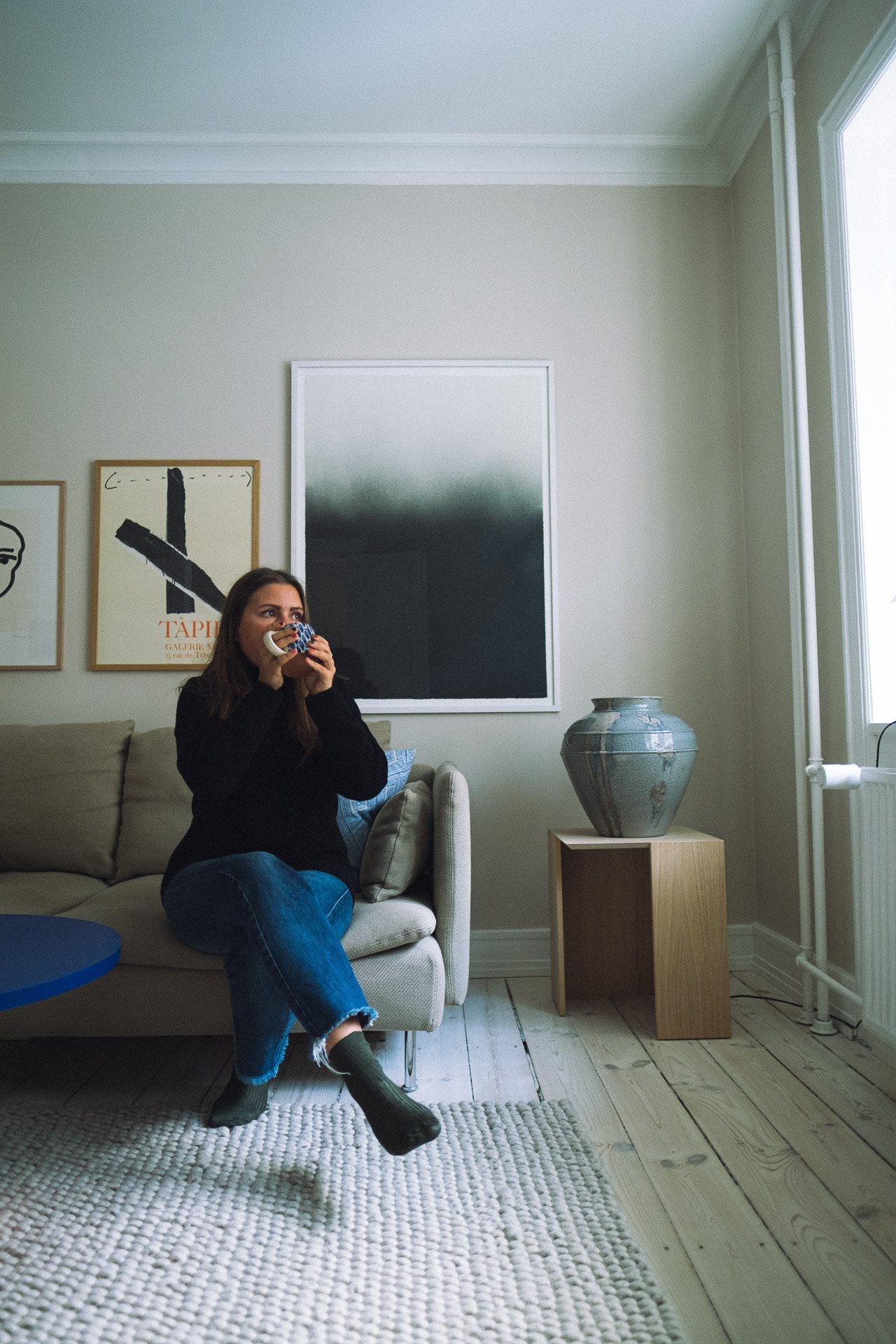 A strong support
Maria's grandfather has been a great support in her creative development and still is. For Maria, the creative side has always acted as a free space where the process has been a driving force. She focuses on the emotional aspects of art and enjoys striking harmonies and disharmonies and playing with colours. Colours and shapes make Maria happy - a joy she wants to pass on to others through her art.
Posters by Maria Hartmann