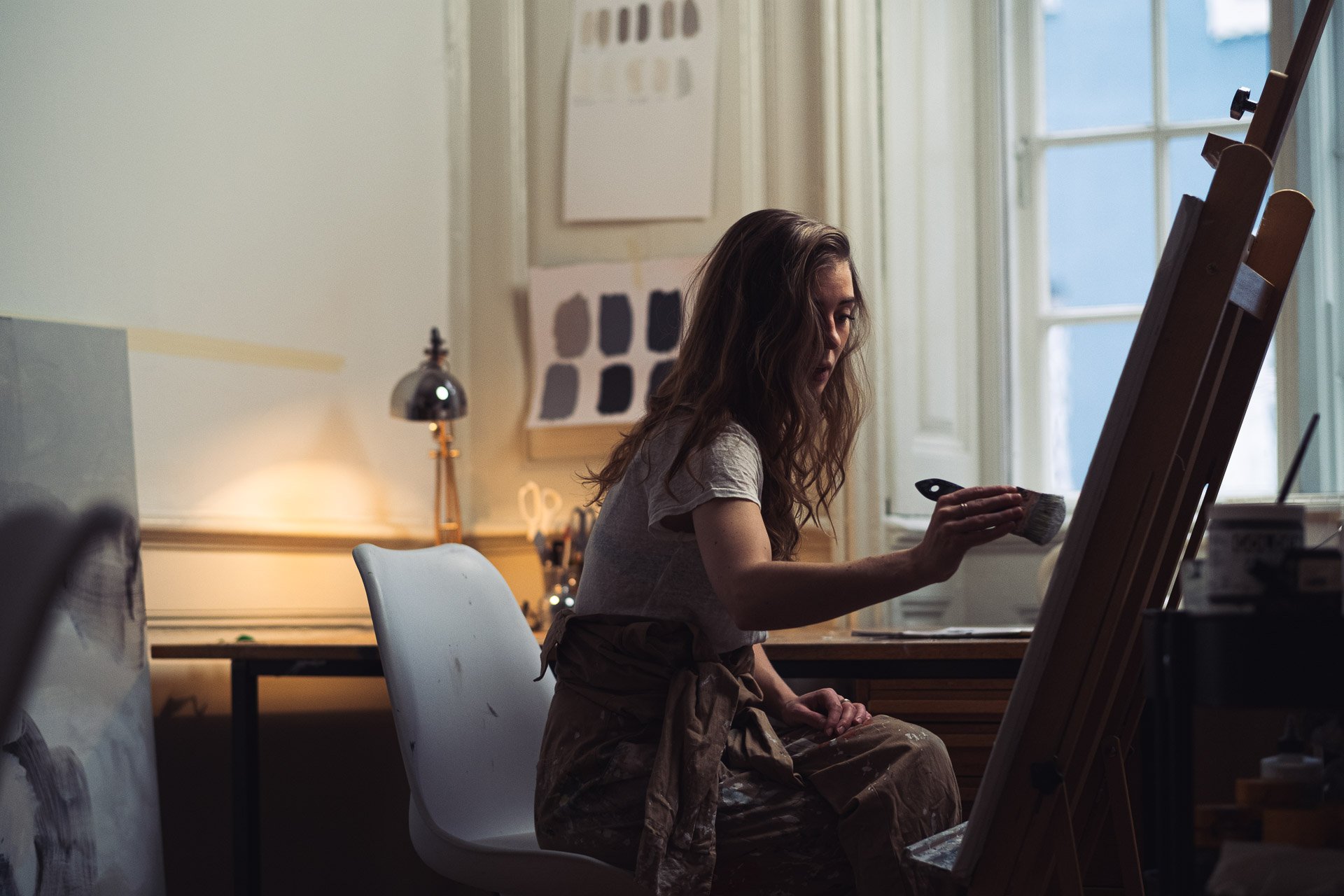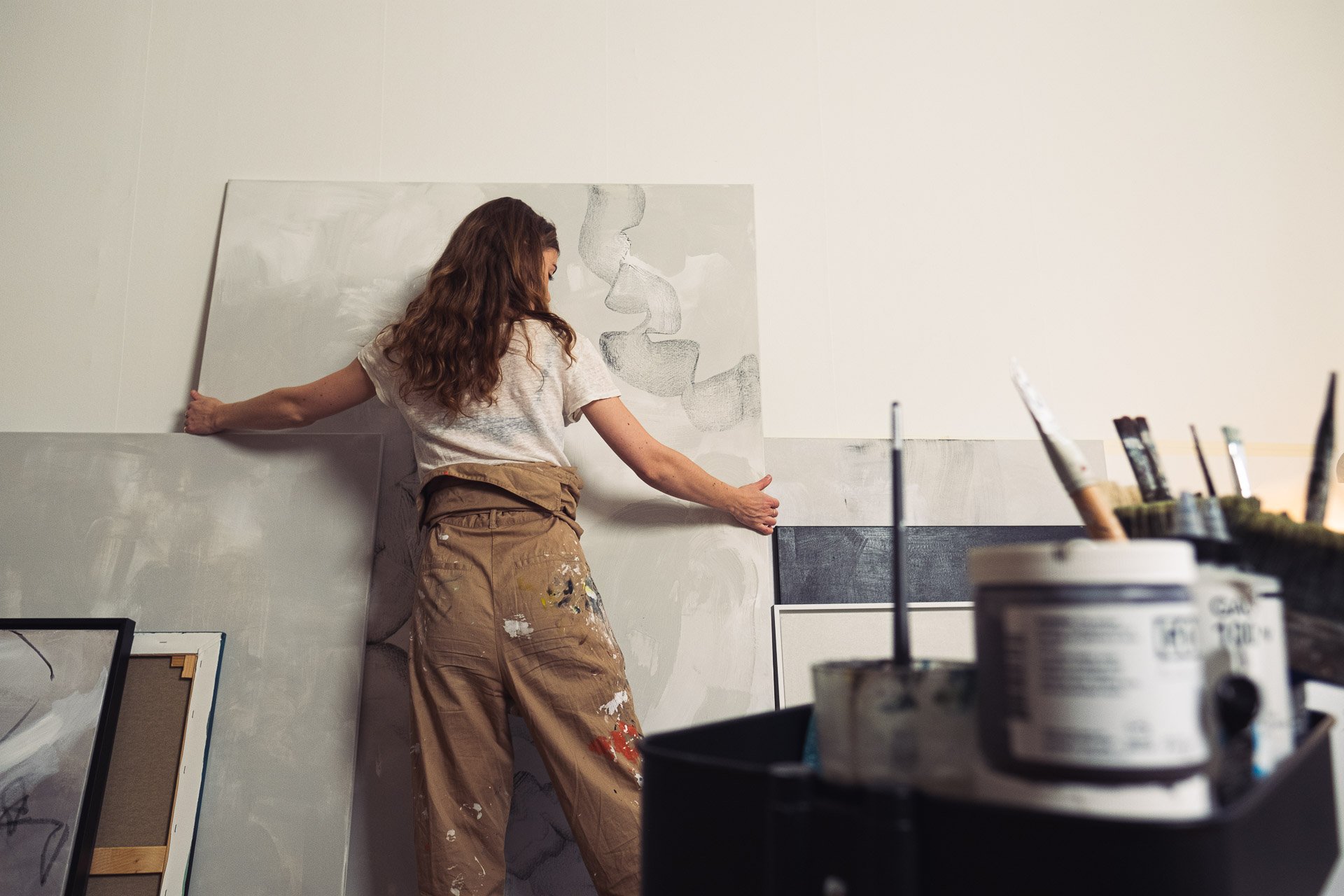 Sofie Ewald
Sofie Ewald is an artist who works with hand-painted minimalistic art. Inspired by the shapes, colours and textures of nature, she communicates these expressions with a brush. A deep personal commitment is an essential part of Sofie Ewald's art. This is reflected in everything she does. That is why she has a studio where she can express herself creatively and immerse herself in paintings, sculptures and other creative projects.
Abstractness is key in Sofie's art
Despite a penchant for interior design, architecture and home renovation, Sofie rarely paints to create anything in particular. Rather, it is the state of mind she is in when painting. One of the most relaxing things Sofie knows is to make a cup of coffee, put an audiobook in her ears and step into a space where there is no deeper meaning to what she is painting - no end result and no imposed subject. Some days it ends up in something you want to hang on a wall and others it doesn't.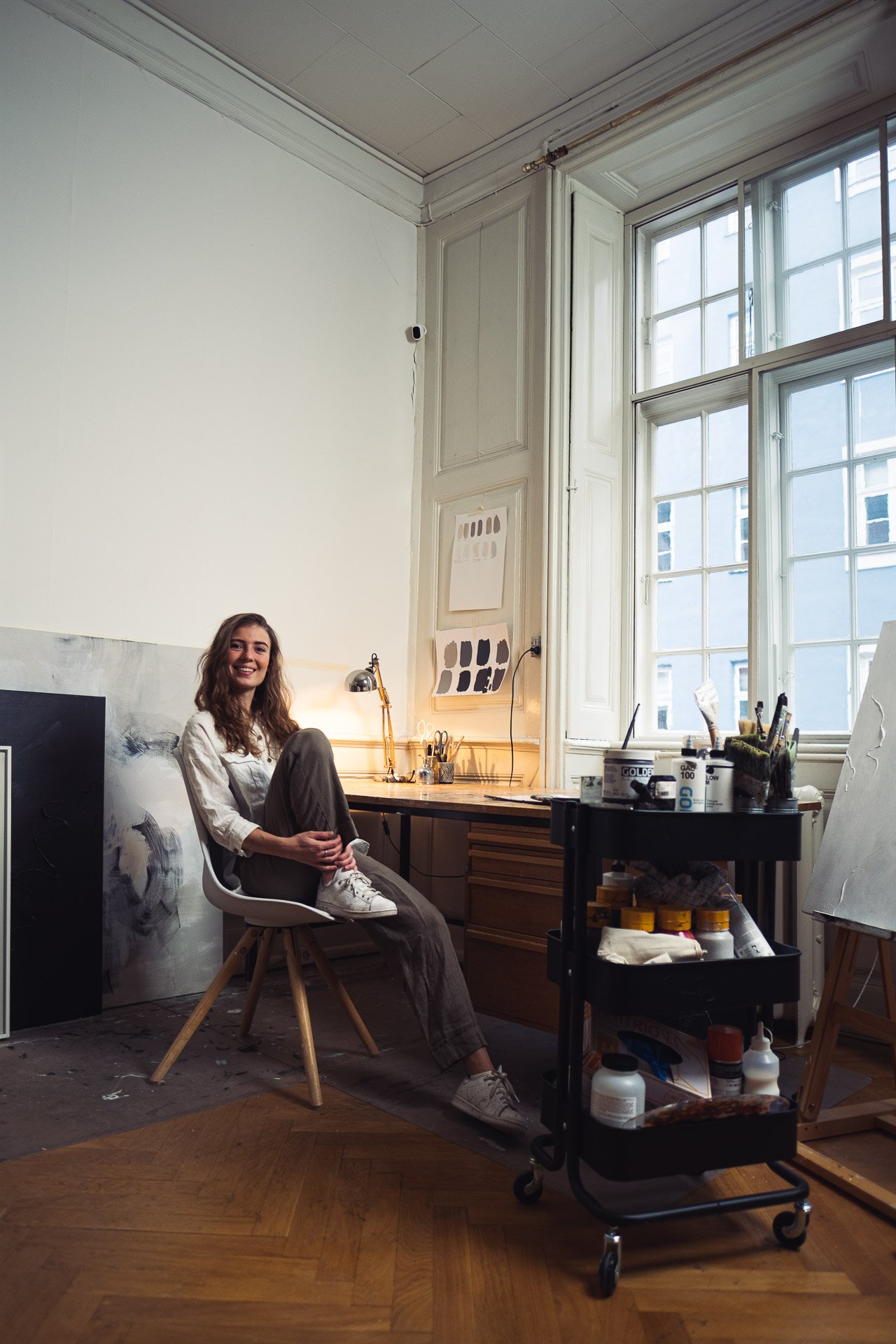 Inspired by nature's shapes and colours
I'm very inspired by nature's shapes, colours and textures. When I choose materials it's always a few, but good materials and a few earthy colours. My paintings mostly have a minimalist look, with a few colours or sometimes just a texture making up the painting.