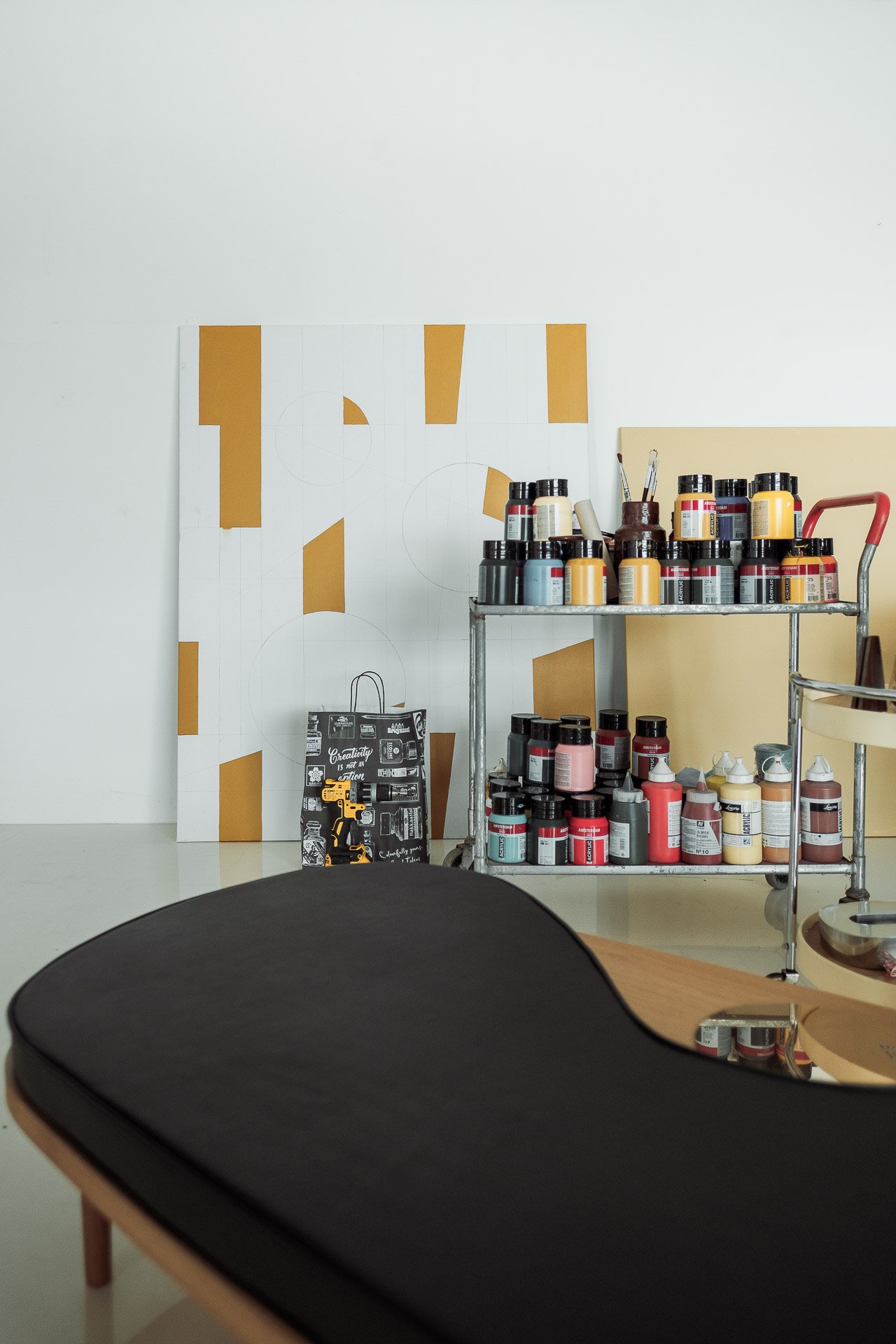 Rune Elmegaard
Rune Elmegaard is an artist and furniture designer. When he started making art, he was wilder in expression and he needed to experiment with art. Today, Rune is a modern artist who wants to create his own brand through his art and furniture design. He sees himself as his own shop, selling goods and thereby financing his artistic development.
Artistic innovator
Rune has always been innovative and industrious and "always been the one to interfere in the creative process". He believes this is a strength of being an artist, for the simple reason that you cannot compromise on art. There you have to be strong and get it done. That is why he is happy to have rediscovered the desire to create art two years ago. Rune feels part of a new artistic era, where it's about creating a balance between the stylish and the wild. He also works in new themes that he has not worked in before, reflecting the life choices he has made.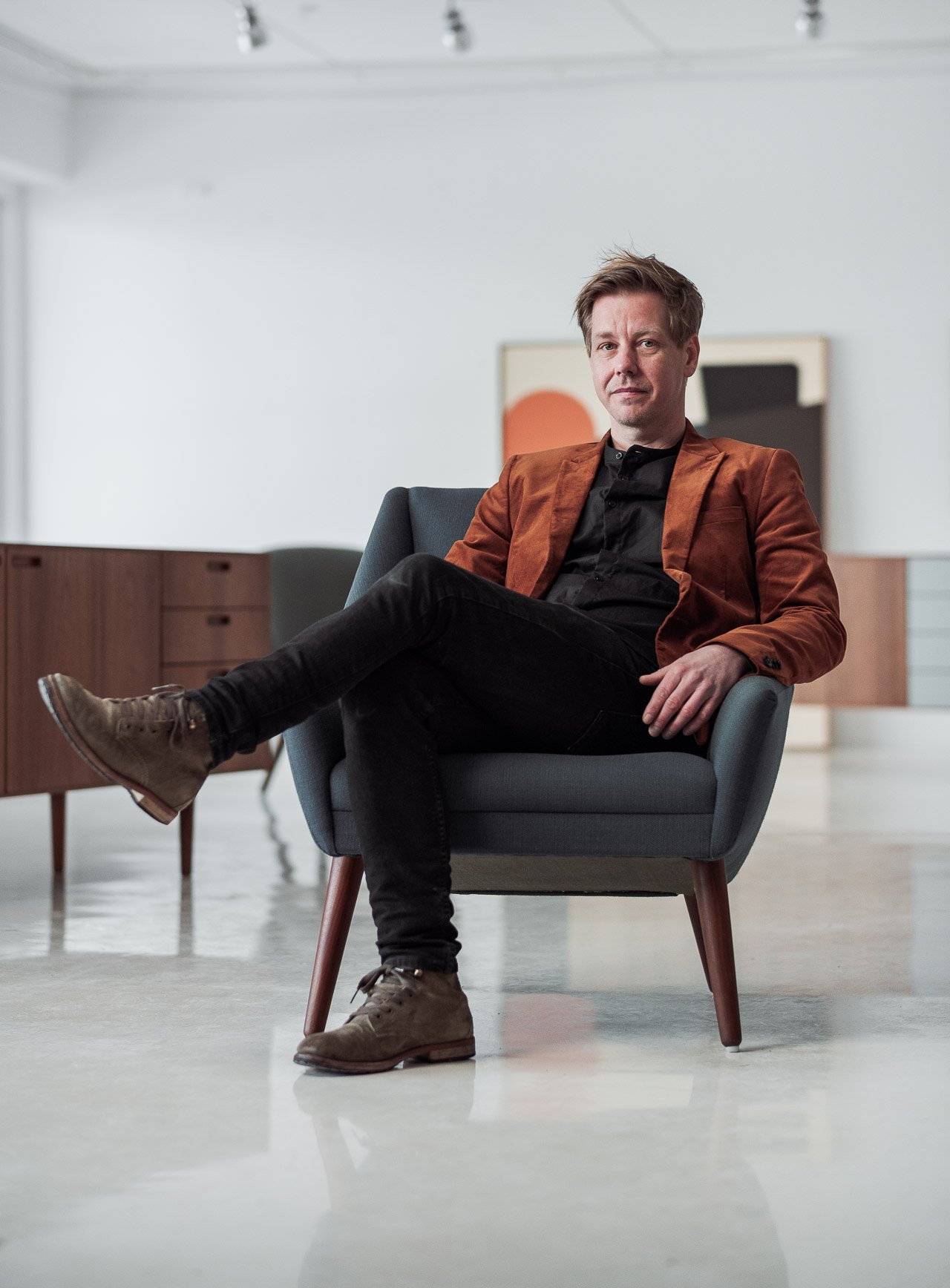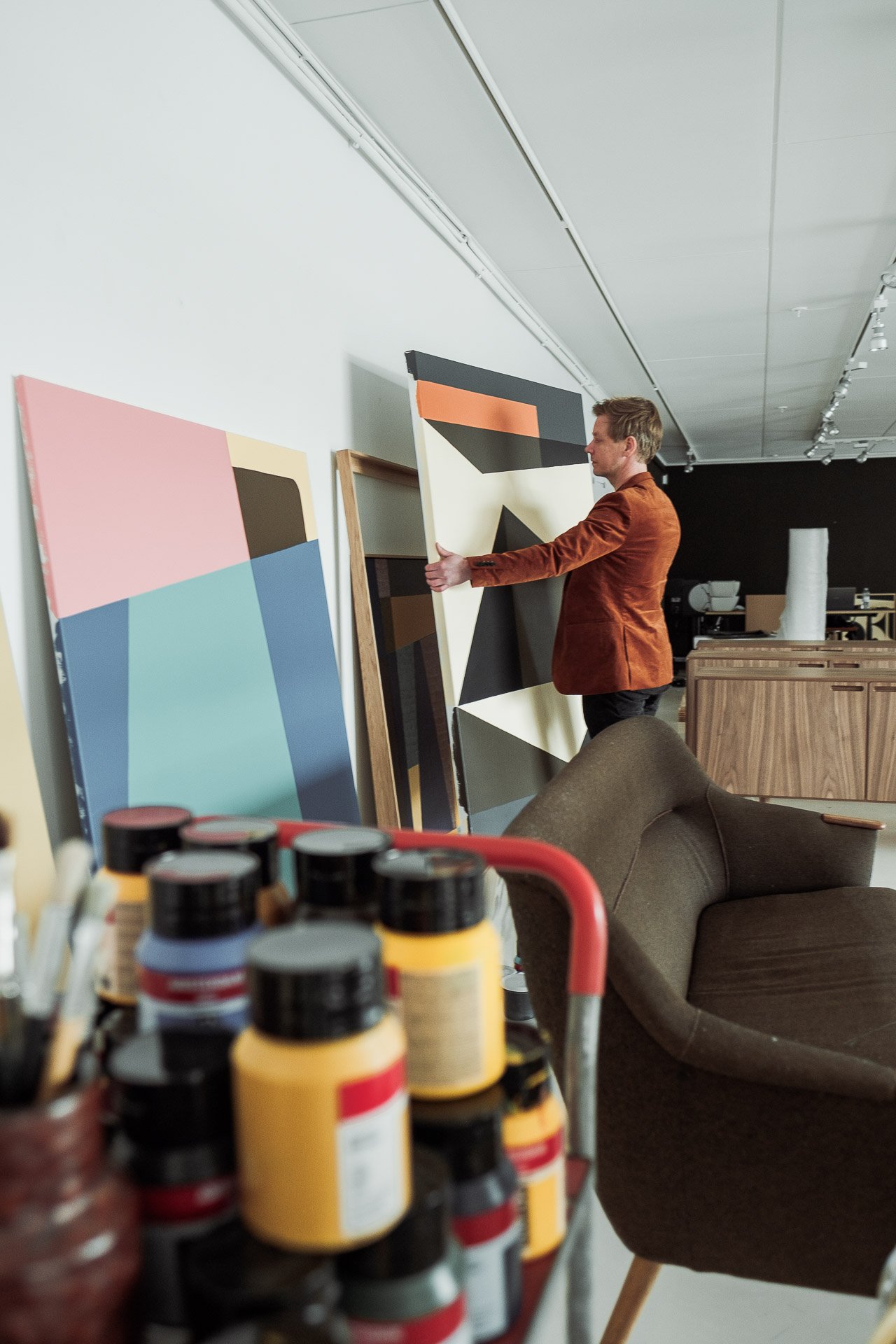 Creation deep in the DNA
Throughout Rune's life, he has been interested in expressing himself creatively in a variety of ways. He has a desire to offer a unified artistic universe of paintings, posters and furniture. Rune's dream is to be able to create an entire home with elements that he has designed. He says in his own words: "I think that idea is unique and I haven't seen it before".
Posters by Rune Elmegaard