New Posters
Our catalogue of posters is constantly changing and updated with new items to suit the latest poster trends and interior design styles. In the selection, you will find both exclusive posters and art posters curated by Peléton. Our new art posters come in many design styles, making it easy to find an art print to suit your home or poster wall.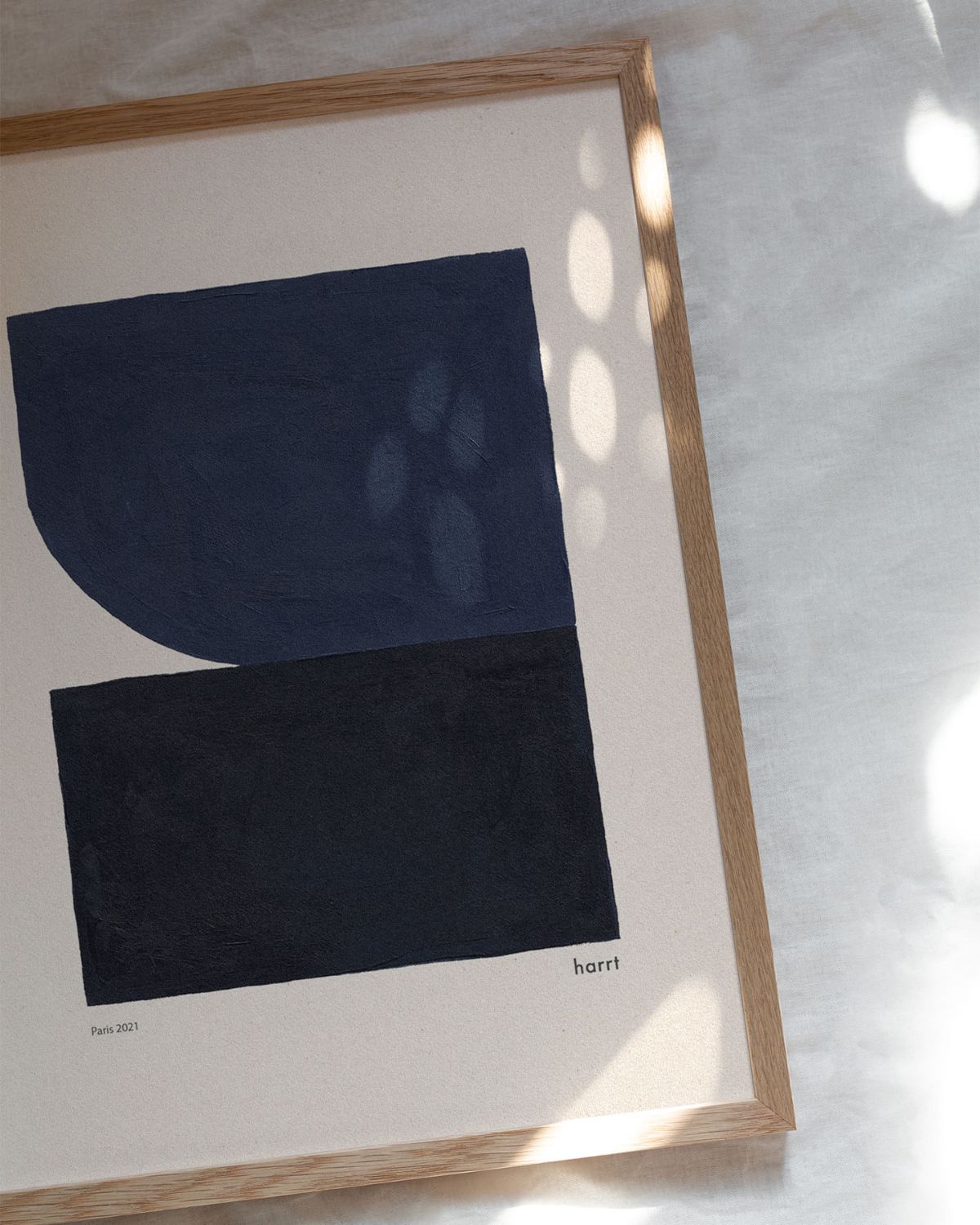 A large selection of new art posters from Peléton
We at Peléton are pleased to offer a wide selection of new art posters. With over 400 curated works, there is something for every taste and style. Whether you're looking for a little inspiration, or just want to add some colour to your wall, it's never been easier to expand your art collection! See our curated selection of art posters here. We're often adding new posters to our collection, so be sure to check back often to see what's new.
Peléton art posters allow you to expand your art collection affordably. You can find posters by both established artists and emerging talents. Our poster selection allows you to find art posters in many different styles such as abstract art, minimalism, photo art and much more. We have made it easy for you to find just the art poster you're looking for. You can filter our selection of art prints by artist, style, subject and even colour. Whether you're looking for an art poster to hang in your living room, bedroom, office or anywhere else in your home, you can find the perfect poster at our site.
Peléton has hundreds of new high-quality art posters for every home
Peléton has hundreds of high-quality new art posters for every home. In the bedroom, living room or bathroom, our posters are a stylish way to create an atmosphere. They can be used as a wall decoration and give your room a beautiful boost. With the right choice of posters, you can create a pleasant feeling in your surroundings or make them more exciting with an impressive art print on the wall.
Peléton's mission is to give people a way to express themselves in their home, office or another setting where an artistic touch would enhance the experience. Printed on high-quality paper, our posters will give you years of enjoyment and satisfaction. You can choose from hundreds of designs here on our webshop. Find the poster that best suits you and your style. If you need inspiration, take a look at our best-selling posters, where you'll find the most popular art posters.
At Peléton, we often add new art prints to our selection, so you have different options when choosing which poster to buy next!
Posters in many different sizes and designs.
There are many different art posters and a large selection to choose from. We recommend that you carefully choose the right size for your space so that it fits well. That's why we offer most of our art posters in the popular 30x40, 50x70 and 70x100 sizes. Some of our art posters are also available in the square size 50x50 cm. Our large selection of posters in different sizes makes it easier for you to find the perfect poster for all kinds of spaces and walls.
Our frames can be purchased separately, or together with a poster. When you buy a frame for your poster, we'll frame is free of charge so you can hang it up easily. We offer a wide range of wooden frames that perfectly match our art posters. All our frames are of high quality. We have frames in the same sizes as you can buy our art prints in. Our frames are available in 30x40 cm, 50x50 cm, 50x70 cm, and 70x100 cm. You can buy our frames in three different colours, black, natural oak and dark oak.
Buy one or more art prints and create your gallery wall
Our range of art posters is perfect for creating a unique art wall. The posters are printed on high-quality paper and sustainably produced in our production in Copenhagen. Our selection of new art posters makes it easy to create a poster wall for your home. With our posters and frames, you can create a personal decoration for your home's interior. We have many different designs, styles and sizes for you to choose from, so there are many options when putting together your dream art wall. If you need any inspiration or guidance, you can always check out our "art wall" section which you'll find in the top menu.
5 quick facts about our new art prints
Unique and exclusive selection
210g thick and fine art paper
Art from selected artists
Age-resistant poster paper and ink
Matt finish
All posters are printed to order