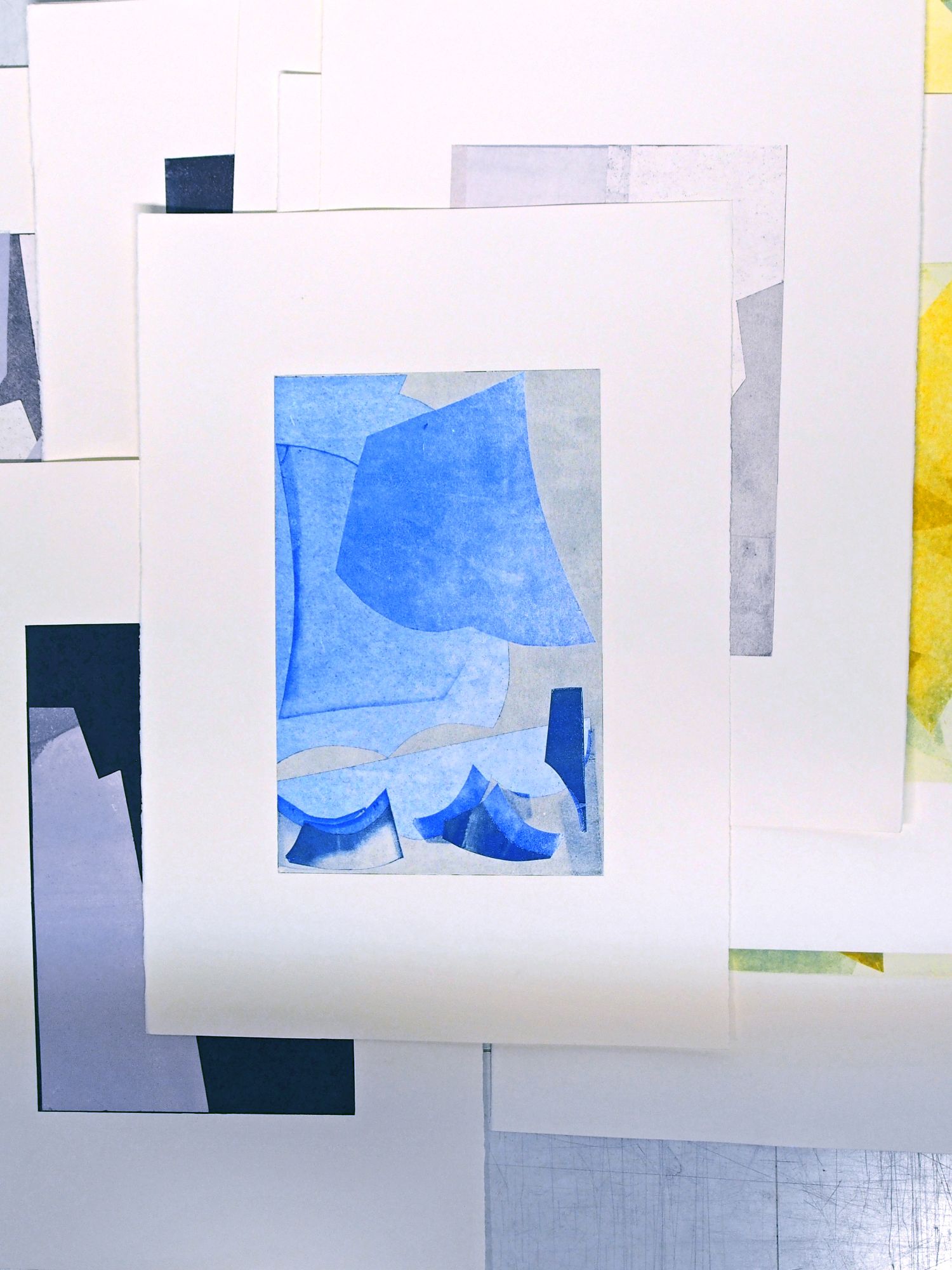 Simone Vestergaard
Simone Vestergaard is an architect and artist from Copenhagen who experiments with a variety of graphic expressions. She is interested in the interplay between different media and methods such as painting, illustration, collage and printmaking. Simone strives to let architecture and art weave together in her unique prints.
Craftsmanship, slowness and imperfections: Simone Vestergaard's works in focus
Simone Vestergaard is an architect and artist based in Copenhagen. From her studio and workshop in Vesterbro, she experiments with a range of different graphic expressions. She primarily works with graphics in the form of both copper and linoleum prints. However, she has a great interest in the interplay between different media and methods, which besides printmaking includes painting, illustration and collage. Here she is interested in the process and the investigation of how a motif can develop if it is reproduced with a new method. The experiments are often carried out both as independent works and as sketches for final prints.
She is also concerned with craftsmanship, slowness and imperfections. Her works focus on the serial, tactility, geometry, colours, transparency, materials and patterns. In addition, her motifs often revolve around the meeting of contrasts such as stillness and dynamism, the colourful and the faded, density and transparency, organic and rigorous.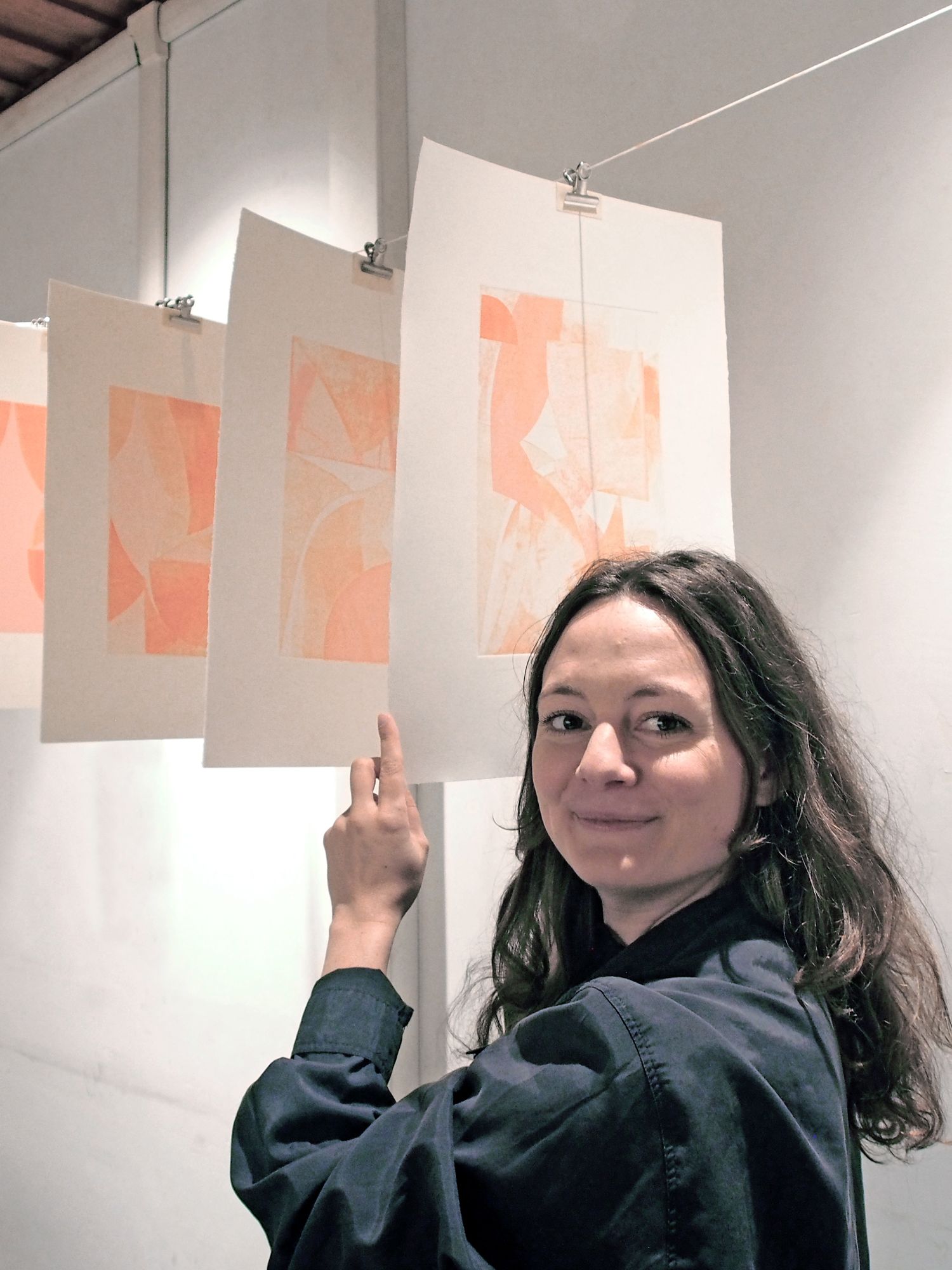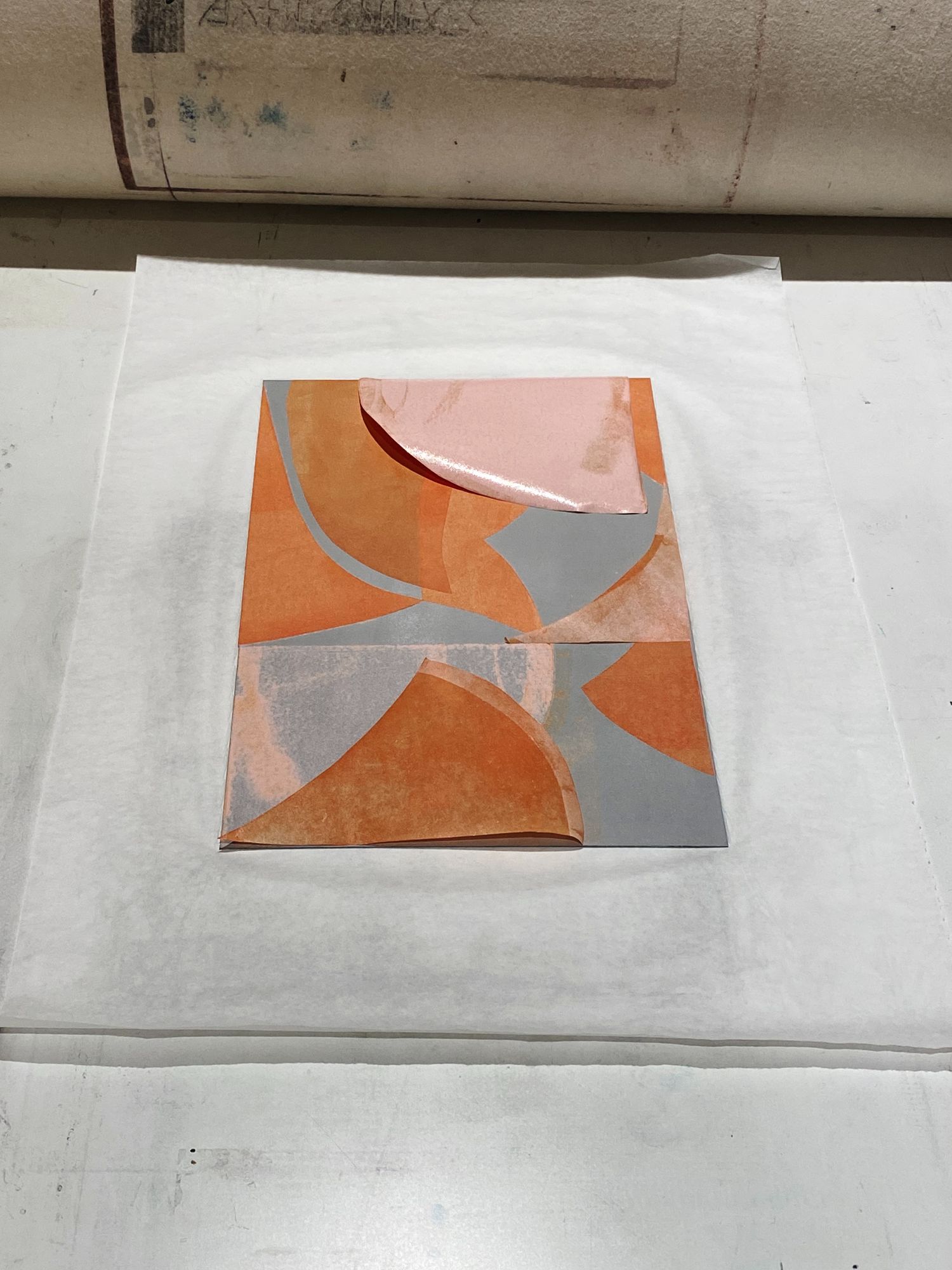 Understanding the balance between aesthetics and intuition through Simone's work
Her creative process lies in monotype printing - an open and organic form of printing that uses carvings, shapes and forms on rolled copper plates. Through this method, Simone creates unique prints that have a cohesion between them, as each plate is printed multiple times with additional shapes and colors applied along the way. This allows for her intuition to play a role in the artwork, resulting in imperfections and surprises that give each piece a unique depth.
Simone has always emphasised aesthetics throughout her career, having graduated from the Royal Academy in Copenhagen with a degree in Art and Architecture, where artistic reflection and visual expression are emphasised. She currently works as an architect, but weaves her art practice into her daily life, striving to connect both architecture and artistry.
Posters by Simone Vestergaard