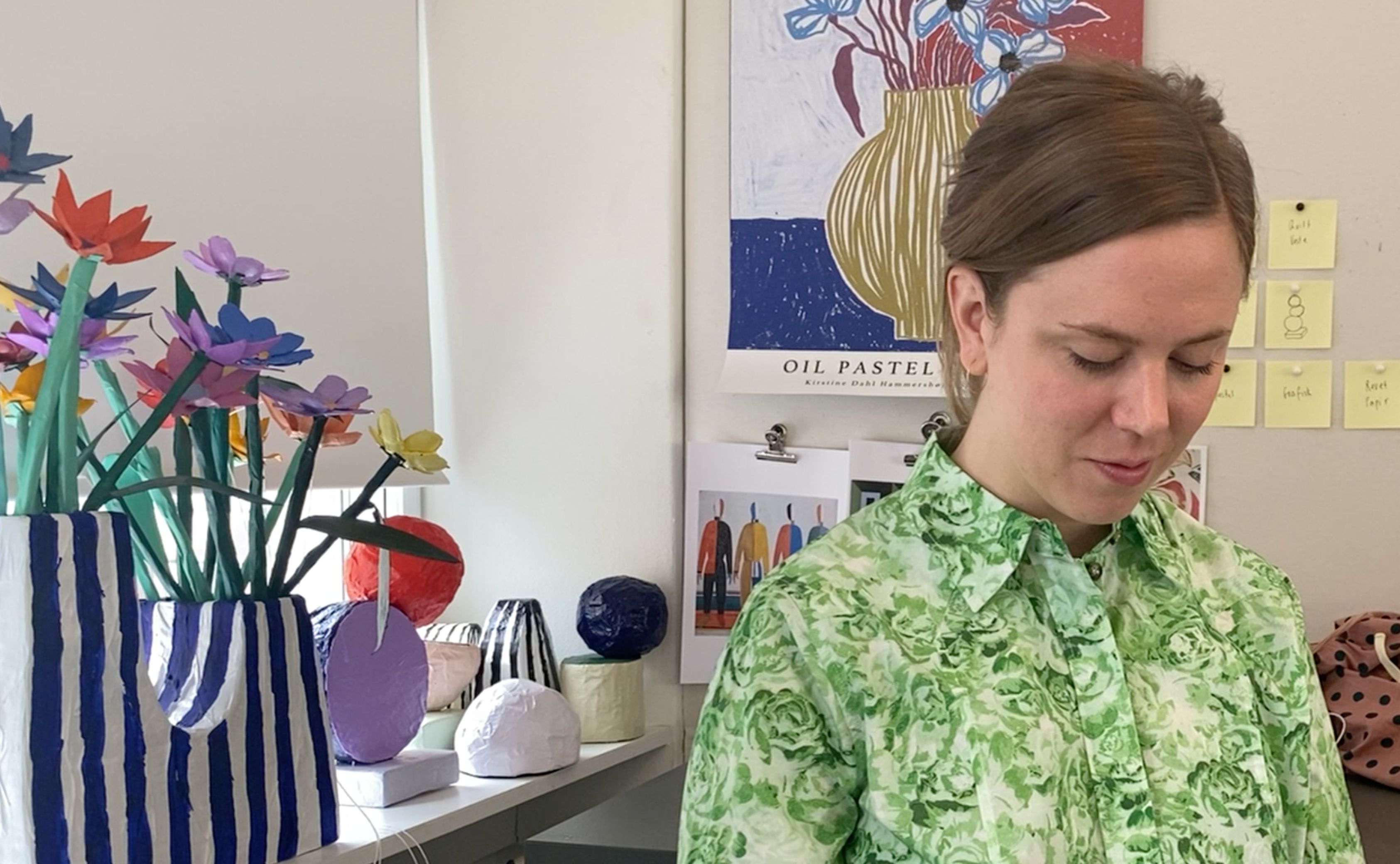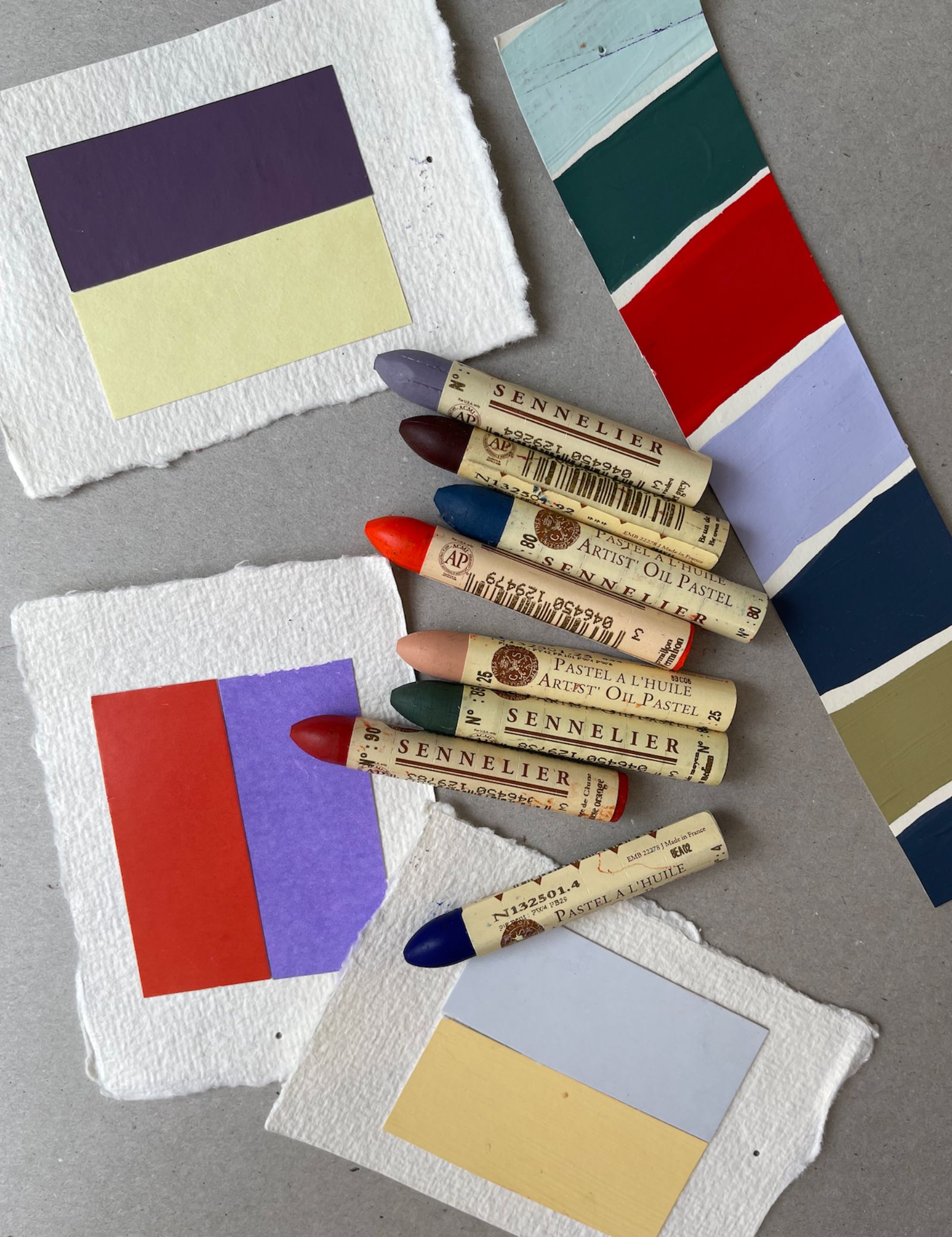 Kirstine Dahl
Kirstine Dahl Hammershøj is a Danish artist and textile designer. She holds an MA with a specialization in print design from Designskolen Kolding 2018. Through her education and her company Kirstine Dahl Studio, she works with various creative projects where textile design and art are the focal points.
Big success in a short time
In the summer of 2020, she exhibited her oil pastel drawing at Anne Black in Copenhagen. The demand for the works was high, so she decided to make a series of art posters. Since they went on sale in February 2021, it has gone very fast. The sales of her art posters have been good, and she has gained several types of collaborators and dealers in both Denmark and abroad.
Creativity has always been with her, and she has used it as a tool to express herself. Her love for art posters comes from her grandfather, who was very interested in design and art and had a large collection of art posters. She likes the idea that art posters make art available, due to the difference in price level compared to original works.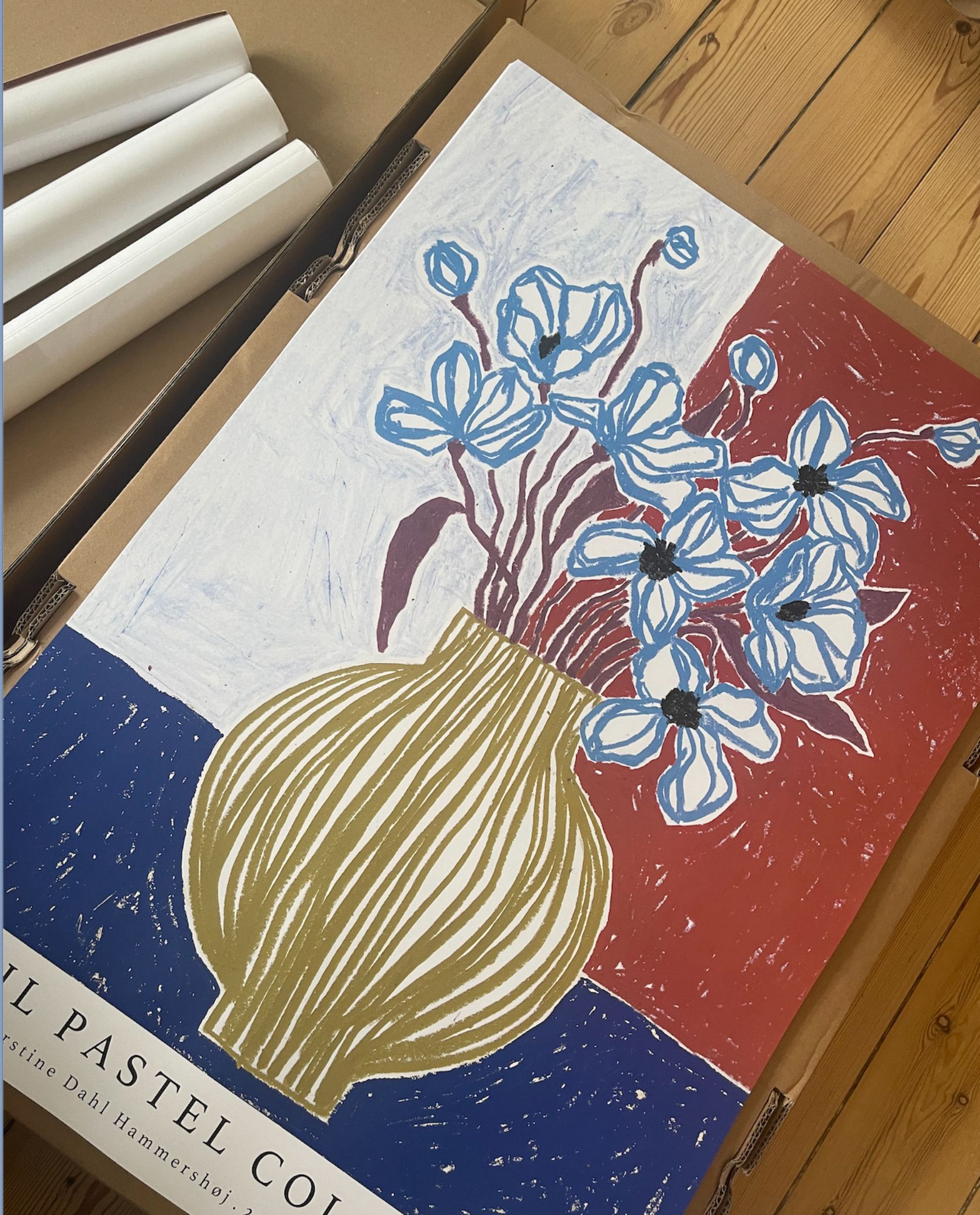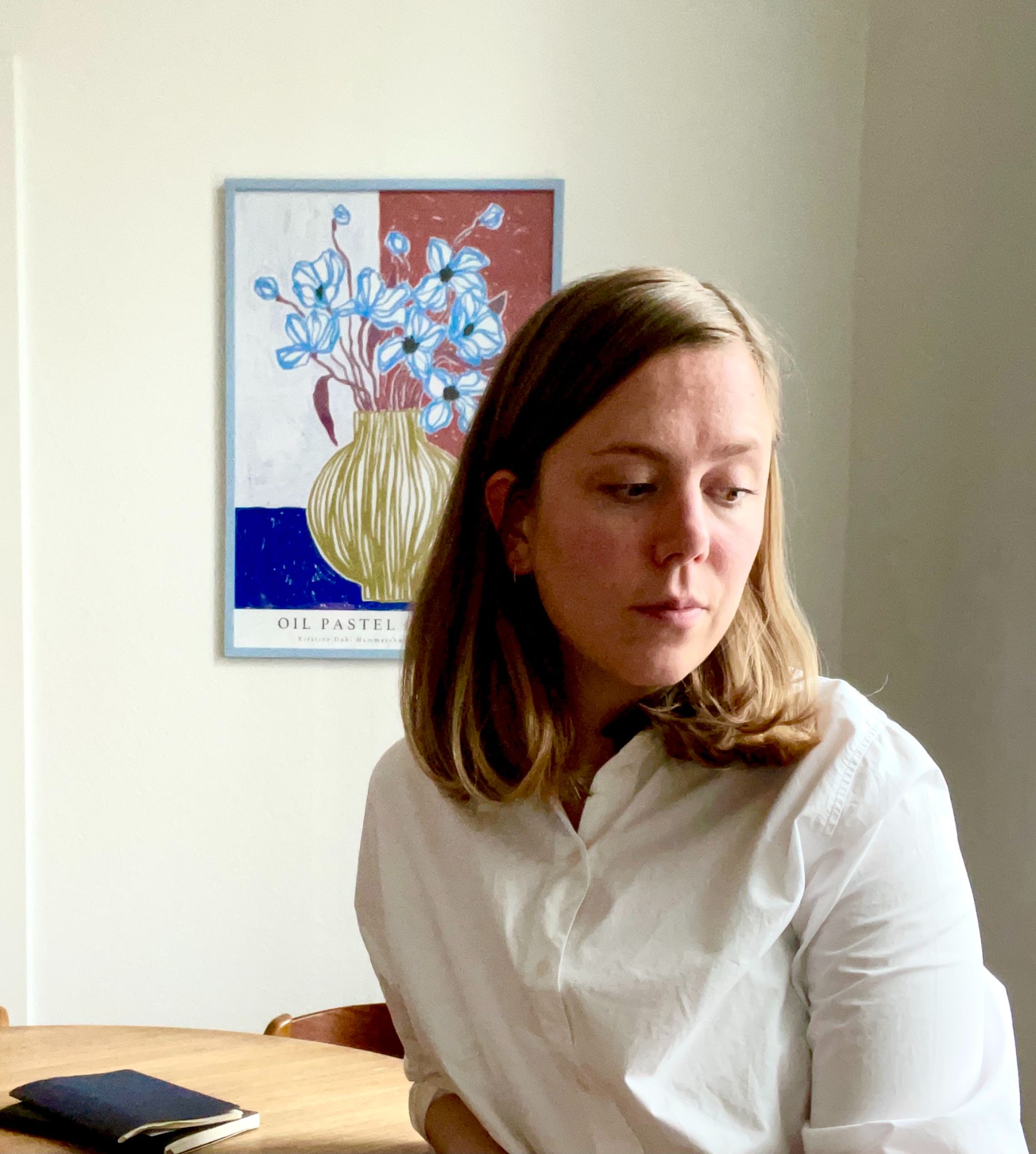 An efficient process creates her posters
A creative idea can arise at any time. From there, it's not far from thought to action. She wants to test the idea while it is still fresh and not overthought.
Creativity and versatility go hand in hand, and she uses her textile skills in everything she does - including art. She always sketches her idea first in the process. Once the format and size have been chosen, she proceeds with the colours. The colours create the expression. Next comes an examination of texture and the quality of colour. She can easily do ten works in a day, but only go on with one and finalise it. Kirstine Dahl always aims for a good balance in the colours and composition of the subject.