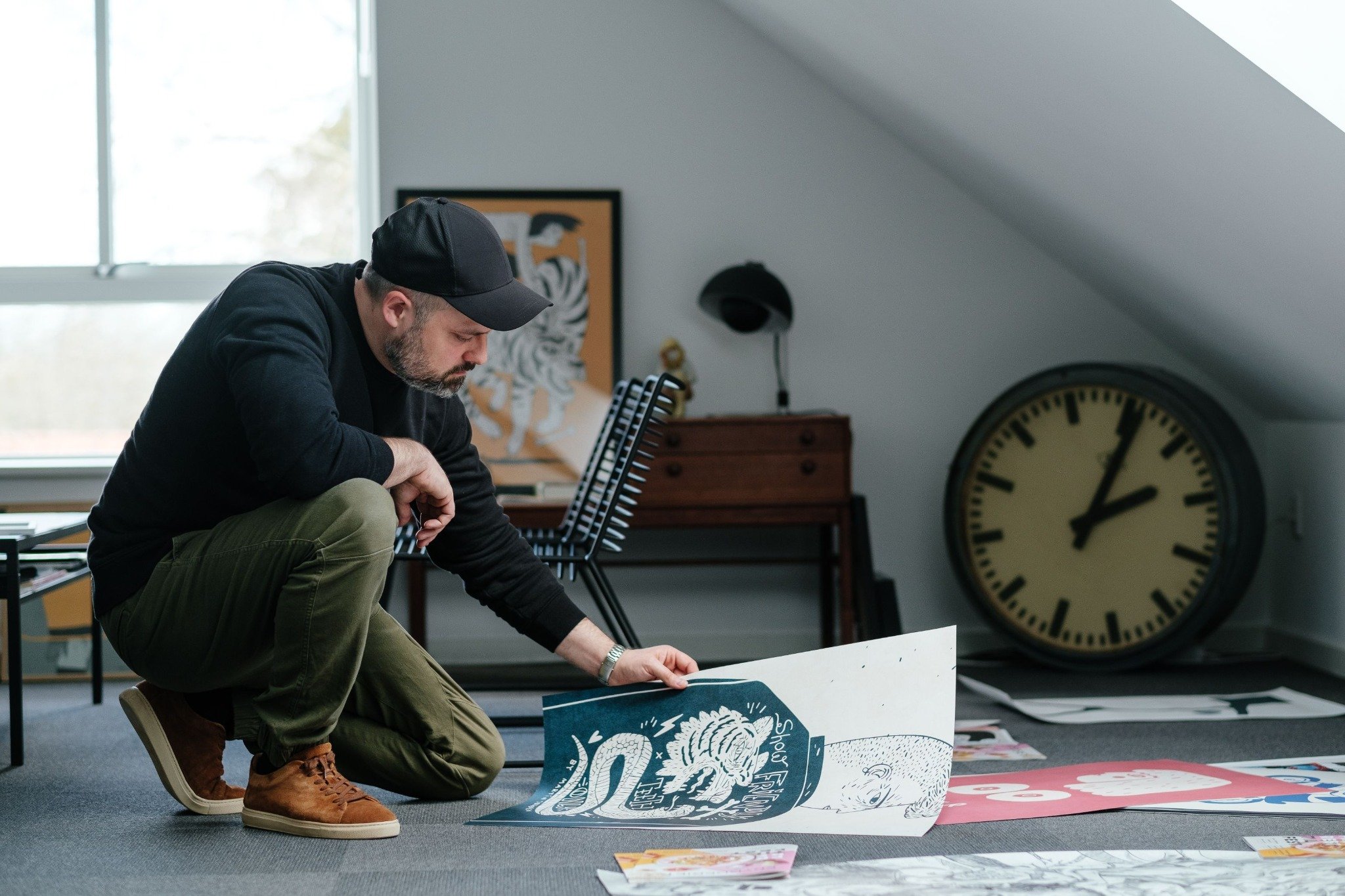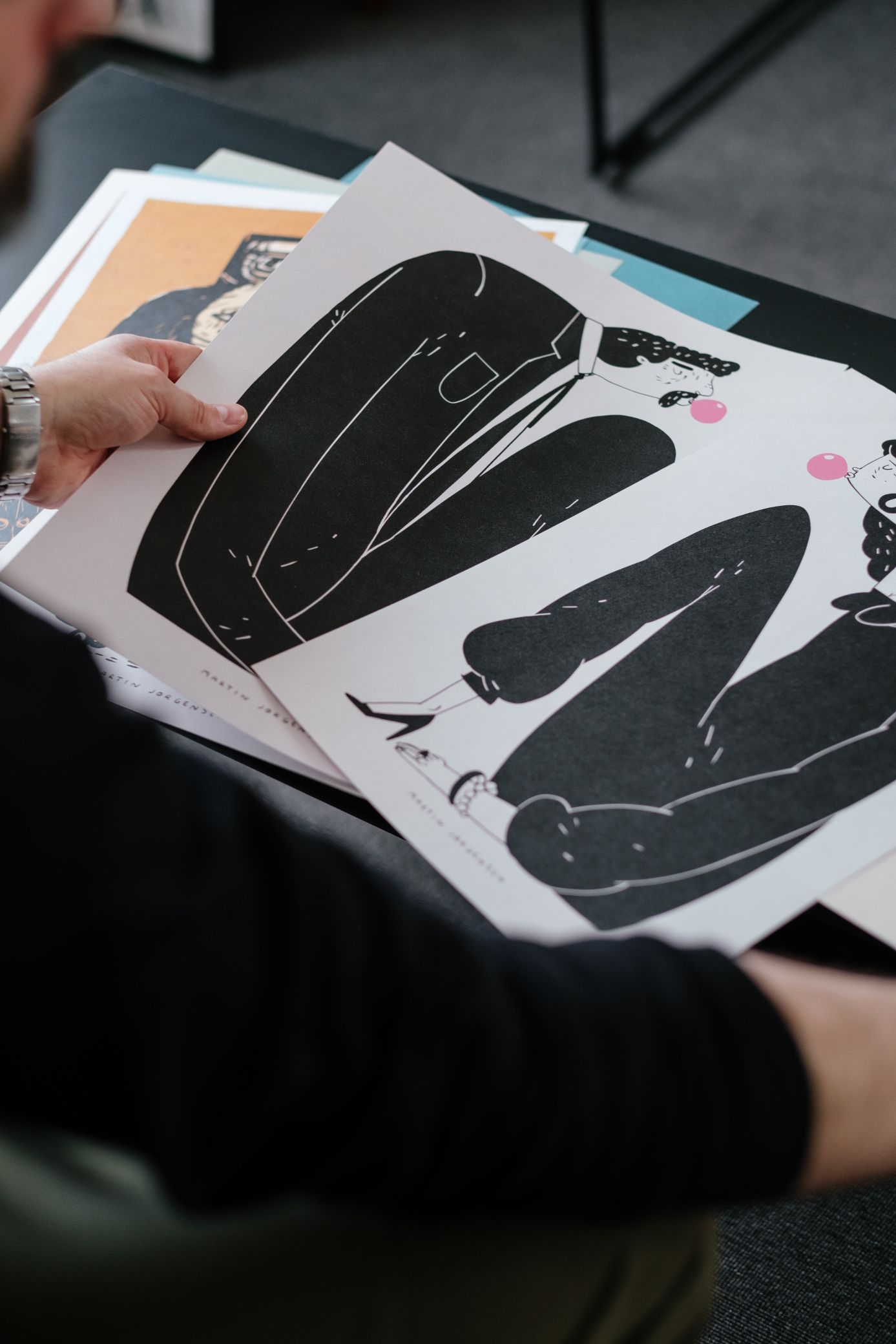 Martin Jørgensen
Martin Jørgensen is a self-taught illustrator/artist living in Ringsted. He started in the advertising industry in Copenhagen and soon discovered that he could make a living illustrating. Here he was employed at one of the, at the time, largest agencies as an illustrator and later went the freelance route and has been ever since. After that, he started working with posters/other art alongside various illustration assignments.
This is how Martin Jørgensen creates his posters.
The first stroke on the paper is often random, it is important to let the outside impulses run free and not always be wrapped up in reflections and deep thoughts. The images should have the energy of a fresh idea, and although it may sound very cliché, it is often a matter of moving the hand from what the pen wants.
He finds passion in many different things, be it art, packaging, design or situations. He is driven by the endless possibilities that illustration offers, styles shapes and colours. It is constant personal development, but always will following the "so familiar" gut feeling and not necessarily choose the obvious. The works are created very differently, but the naive stroke appeals to him a lot.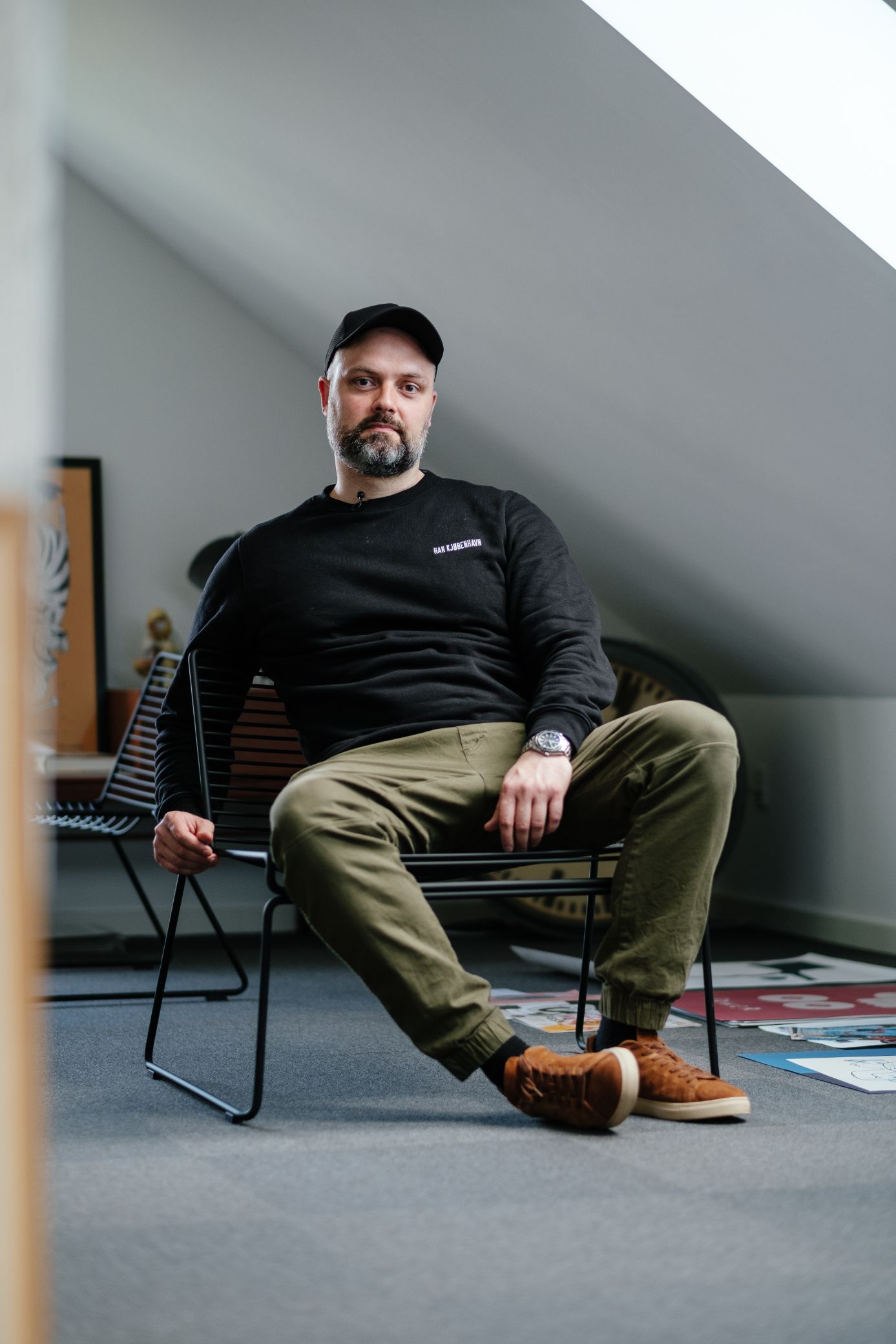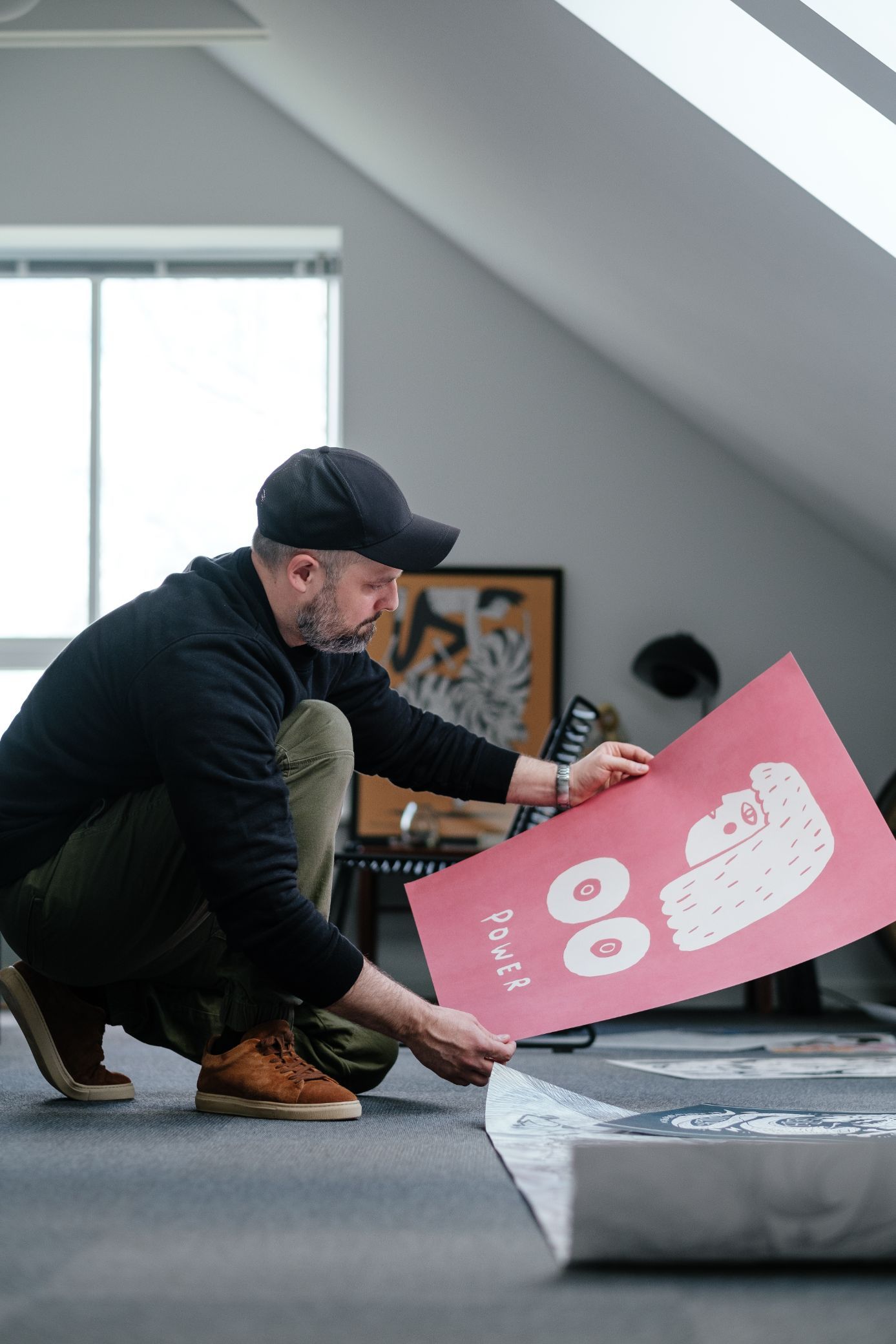 The edge over the polished
A picture may exude calm, but it may very well ask more questions than it answers. In this way, a subject can take on a kind of infinite life. "The bias" takes you away from the polished and gives room for the imagination. In essence, it's about making the viewer's mind settle down or start playing. The expression has to be clear and personal and should be felt.
Posters by Martin Jørgensen