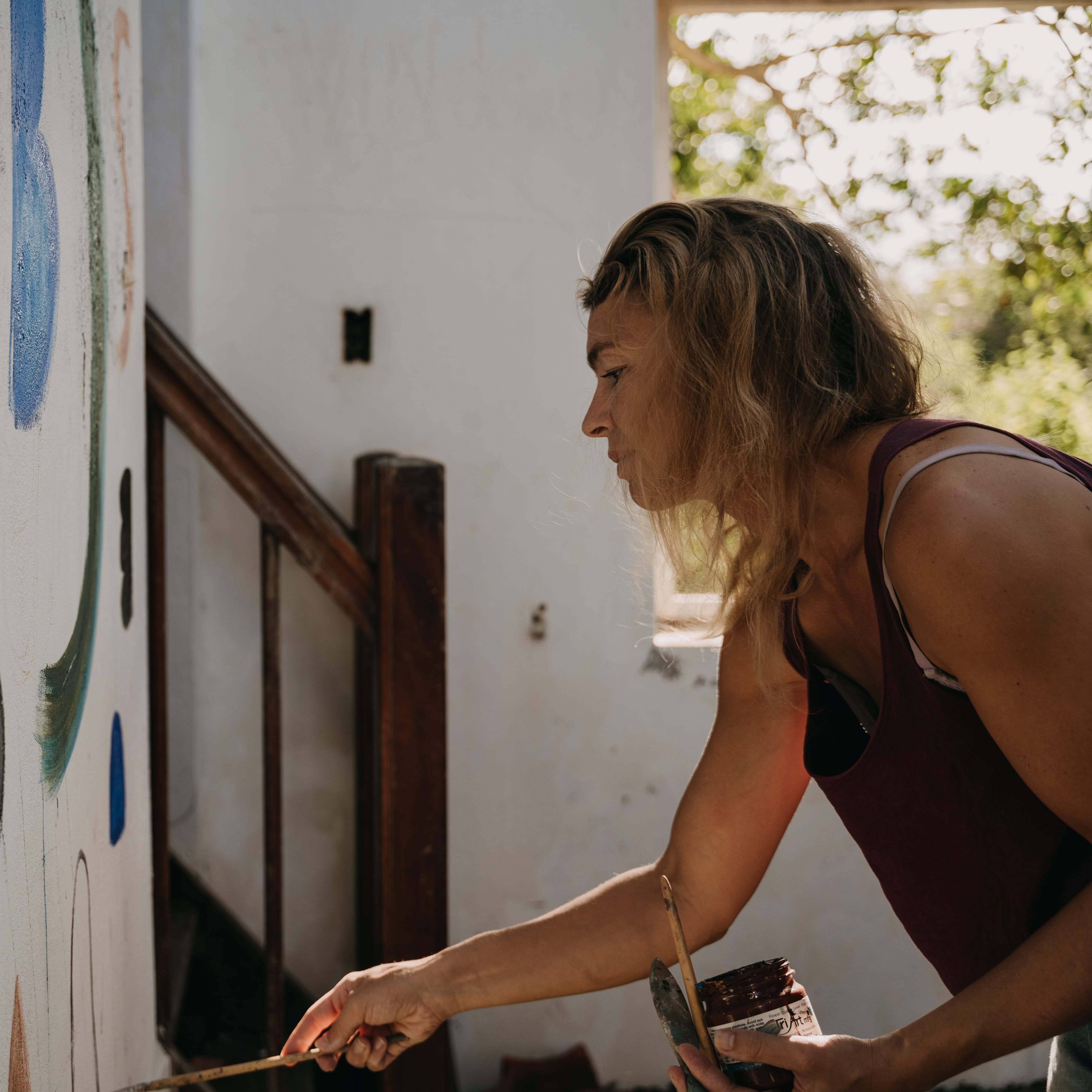 Renske Herder
Renske Herder is a multidisciplinary artist and designer from The Netherlands, who specializes in textile design, collage, graphic art, painting and surface design. She combines photography, collage and painting to explore a sense of place and cultural history.
From industrial design engineering to art making
Motivated by the desire to move closer to the world of art and spend more time in nature, Renske put her knowledge in industrial design engineering to good use and quit her job. She packed up and moved with her husband and two children to the Caribbean island of Bonaire, where she now devotes herself entirely to creating artwork. Her practice involves combining photography, collage and painting on walls, products and canvas to bring her visions of local scenes in Bonaire to life. Through the figurative paintings, abstract artworks and mixed media pieces she produces, Renske conveys a sense of place and cultural heritage.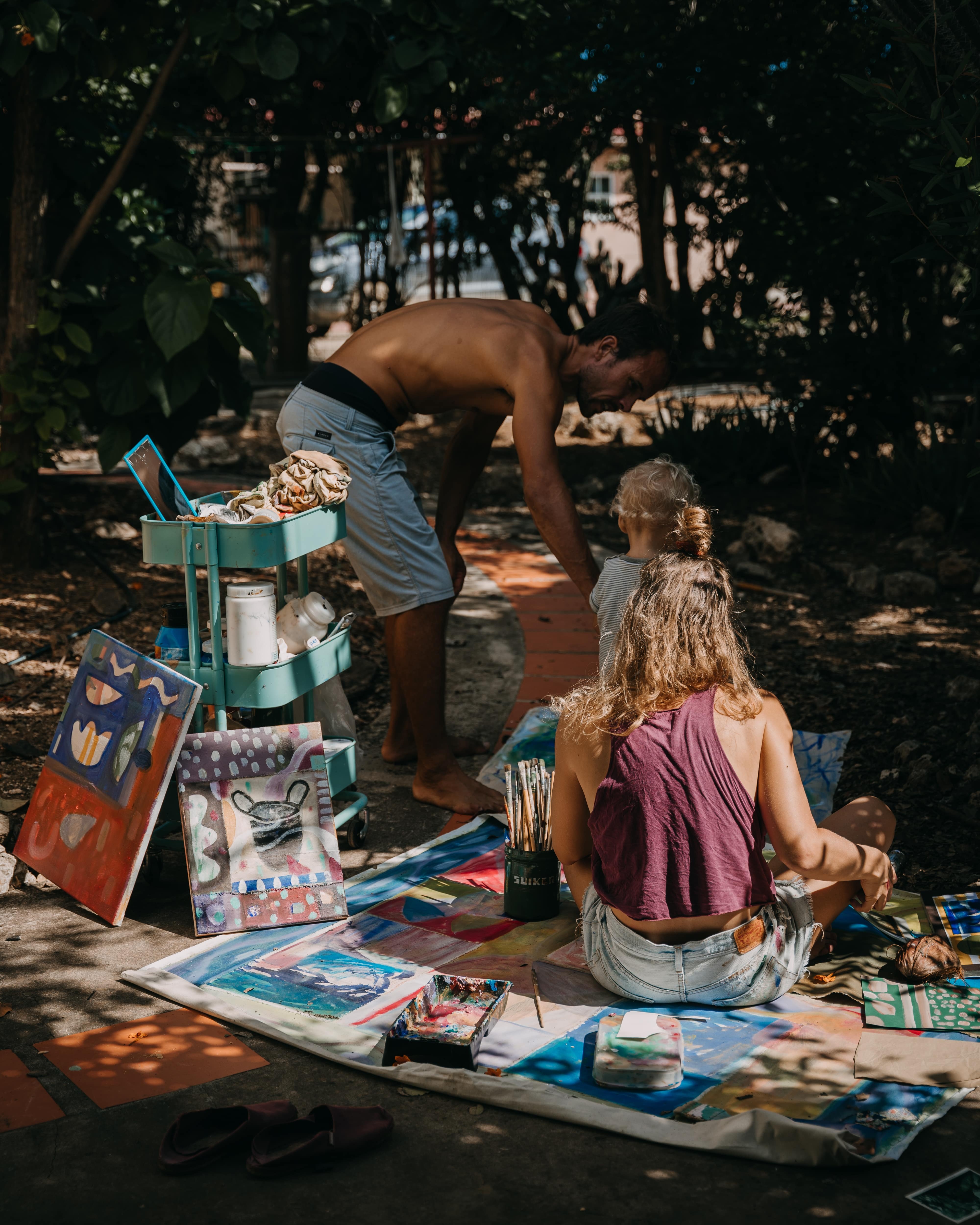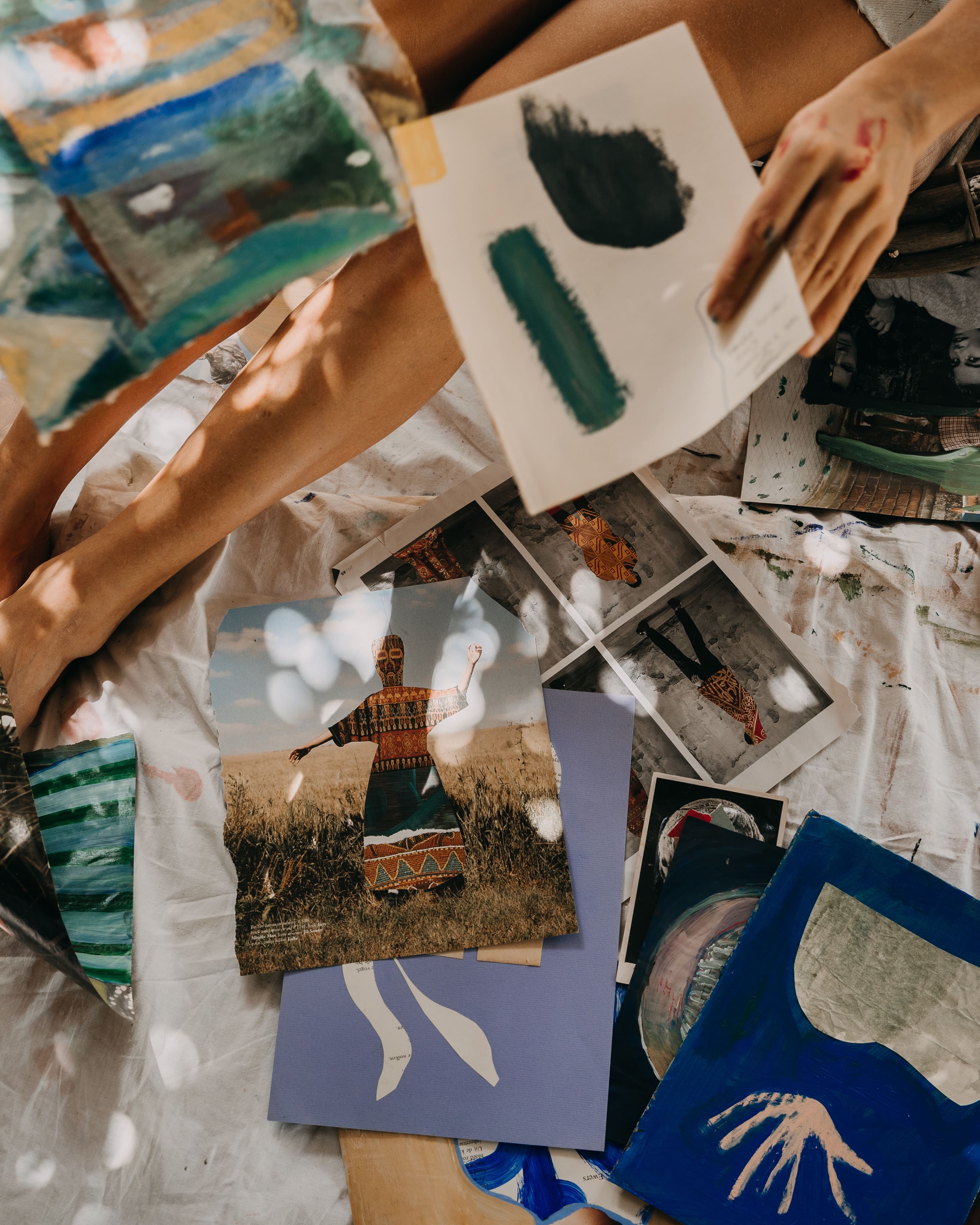 Insight into her art practice
Images are often the impetus that sparks her creativity, giving rise to new works of art. Whether found photography or images taken with her own camera, she is inspired by them to create something unique and evocative. She paints or draws on these photos, or compiles several together to form a new artwork that speaks of excitement and exploration. Her artwork also includes abstract patterns for products, packaging and walls, all with the intention of changing the aesthetic of a place or product.