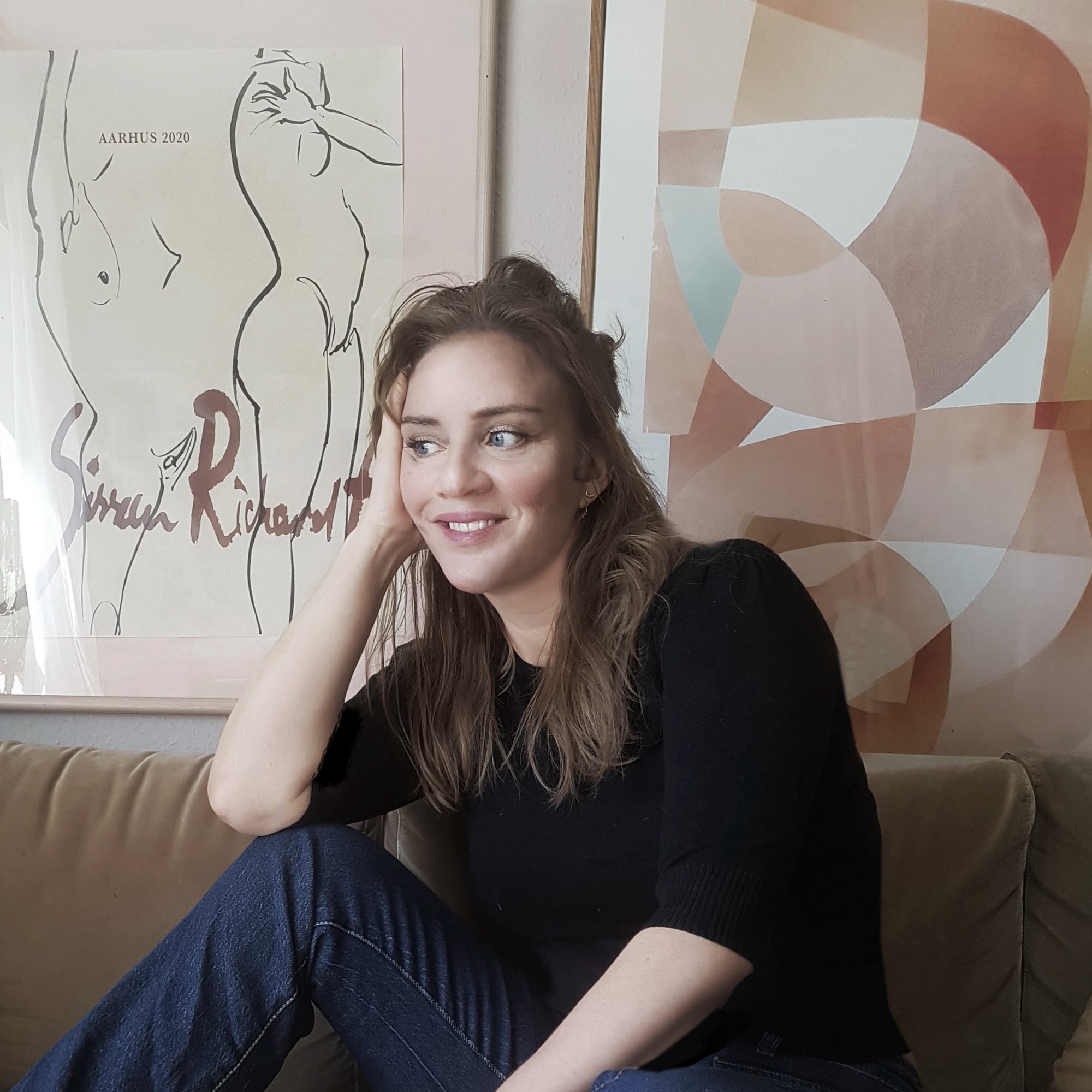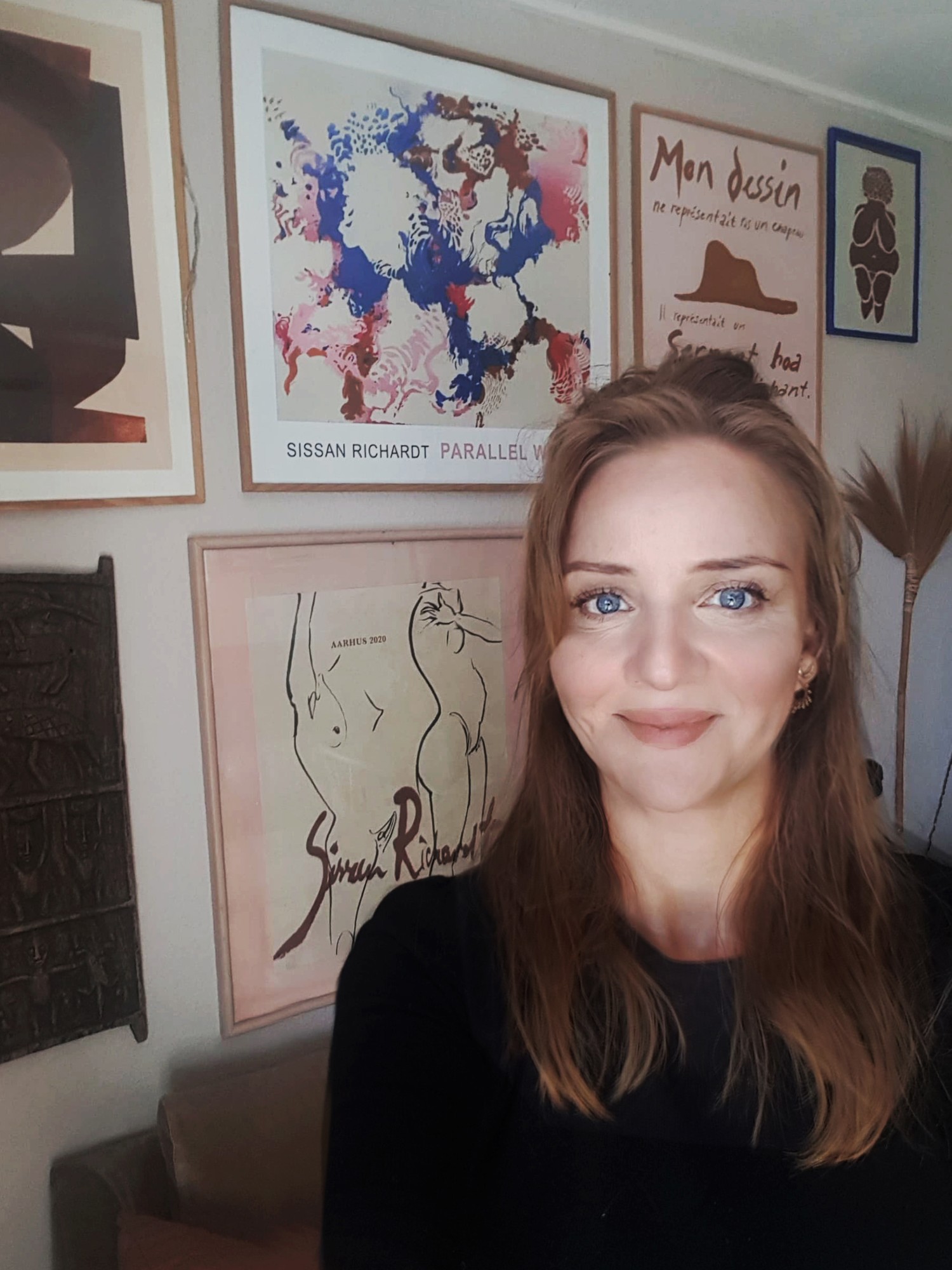 Sissan Richardt is a Danish artist who has been drawing since she was a child. She attributes her early artistic development to the support she received from her family and through her education.
Growing up, she often opted out of bedtime stories to spend time drawing with her father instead. It was always clear that she wanted to be an artist one day. In fact, in her teens, she considered becoming a truck driver or an actor because becoming an artist seemed too obvious.
Sissan's love of art and the creative process led her to become an illustrator. She has worked on children's books, book covers for newspapers in Denmark and magazine illustrations. In the summer of 2015, Sissan started doing design projects for her art. She designed posters and sold them in Denmark as well as through international collaborations around Europe.
Her creative process starts with a vision, which she puts into words and then translates into the paint. Her work is not limited by the time of day - Sissan's paintings come out when they are ready, and wherever her thoughts take her!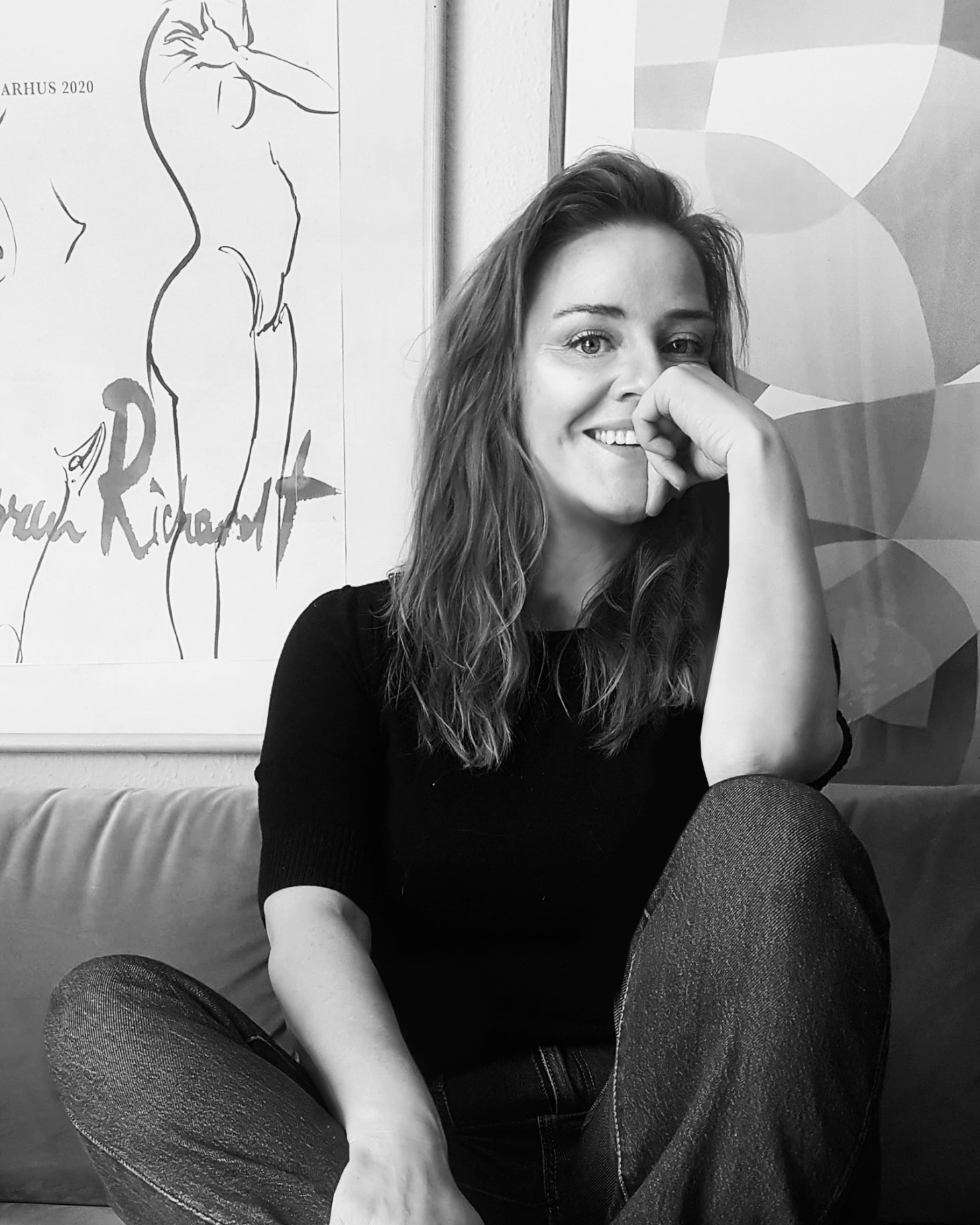 Posters by Sissan Richardt