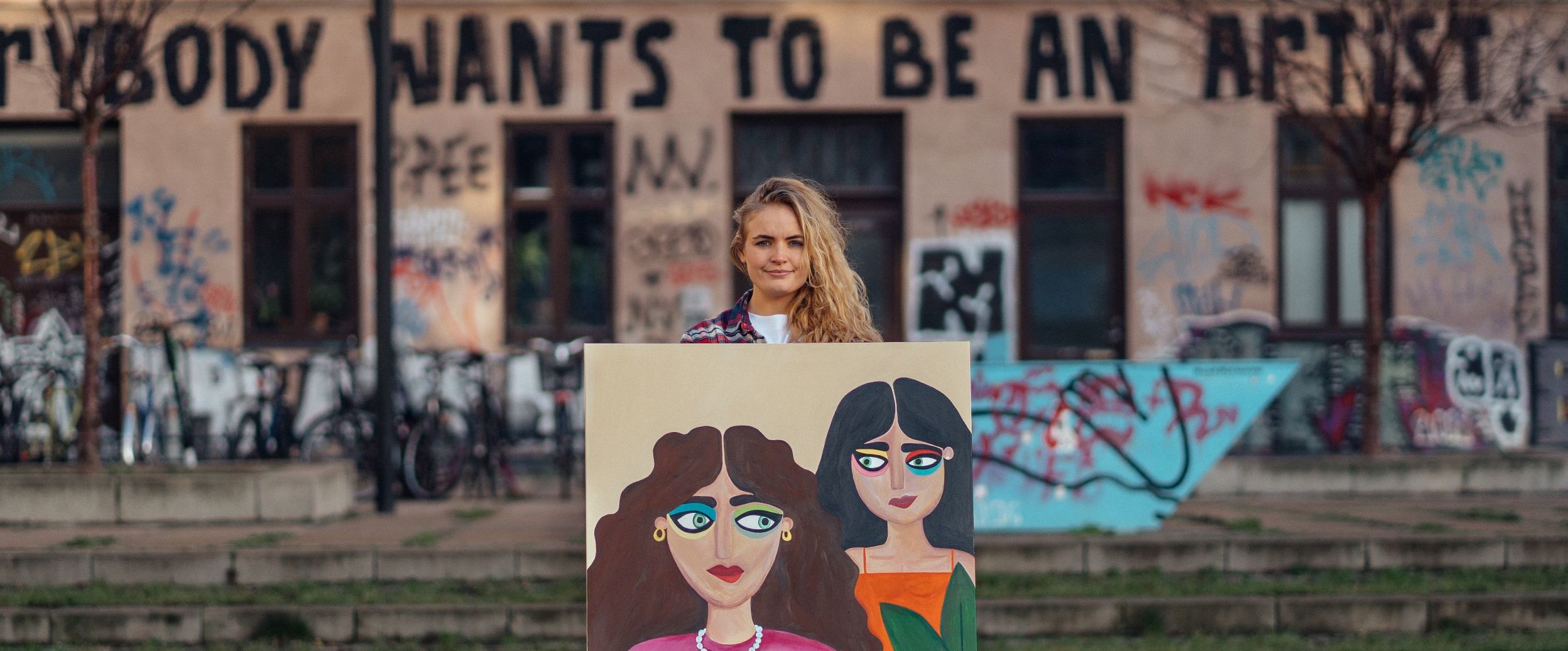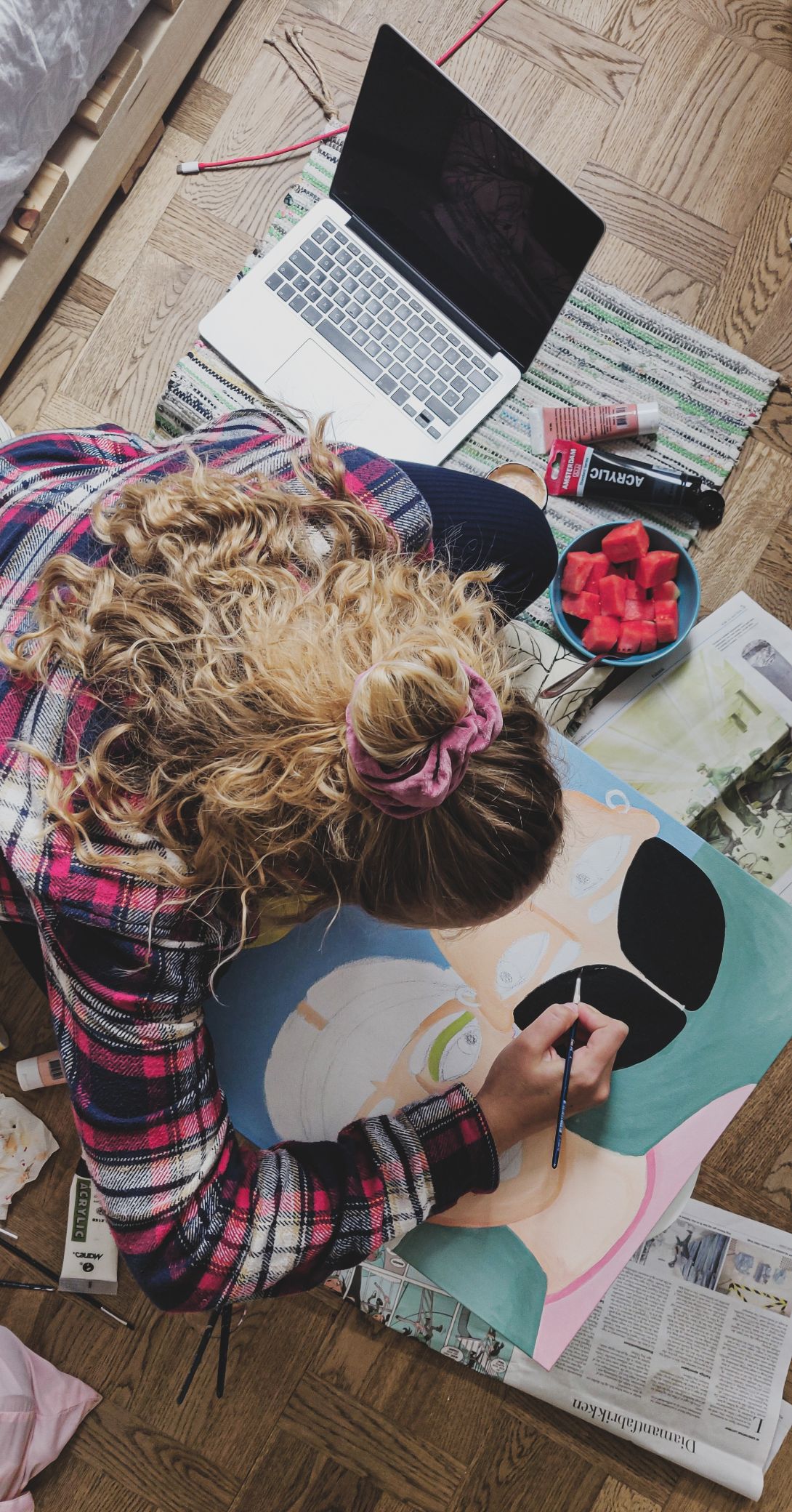 Sophie Ohmsen
Sophie Ohmsen is a passionate and self-taught artist. She lives in Copenhagen in a lovely shared flat. When Sophie is not painting, she studies multimedia design. From a young age, she has loved to paint, which has evolved into her painting women with emotions and differences.
Strong female characters represent emotions you can relate to
Sophie Ohmsen has spent the last few years travelling in different parts of the world, where she has been curious about different cultures and immersed herself in the relationships between people. The many encounters with different people have given her the inspiration to illustrate female characters and the emotions and moods we humans each go through. The women don't look like humans, but many can identify with the expressions and emotions the women possess. Sophie is passionate about making art because she can feel art touching something inside the people who observe it. The whole concept behind the women is we need to get better at having dialogues about how we feel - both when things are going well and when things are going badly. The women will help teach us about talking about feelings, whatever that entails. Sophie believes women should teach us to reach out to ourselves and each other. It's crucial for a healthy life.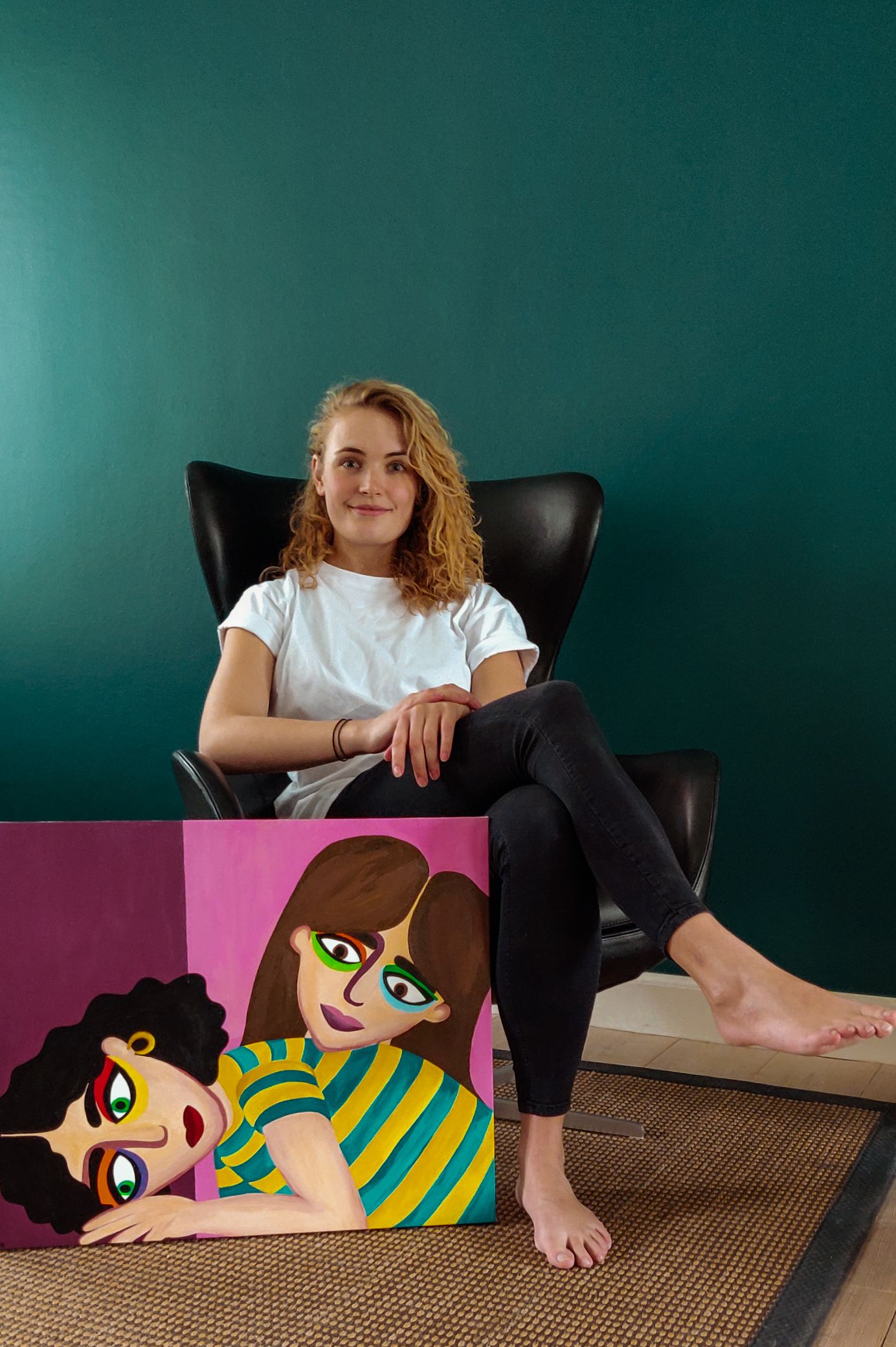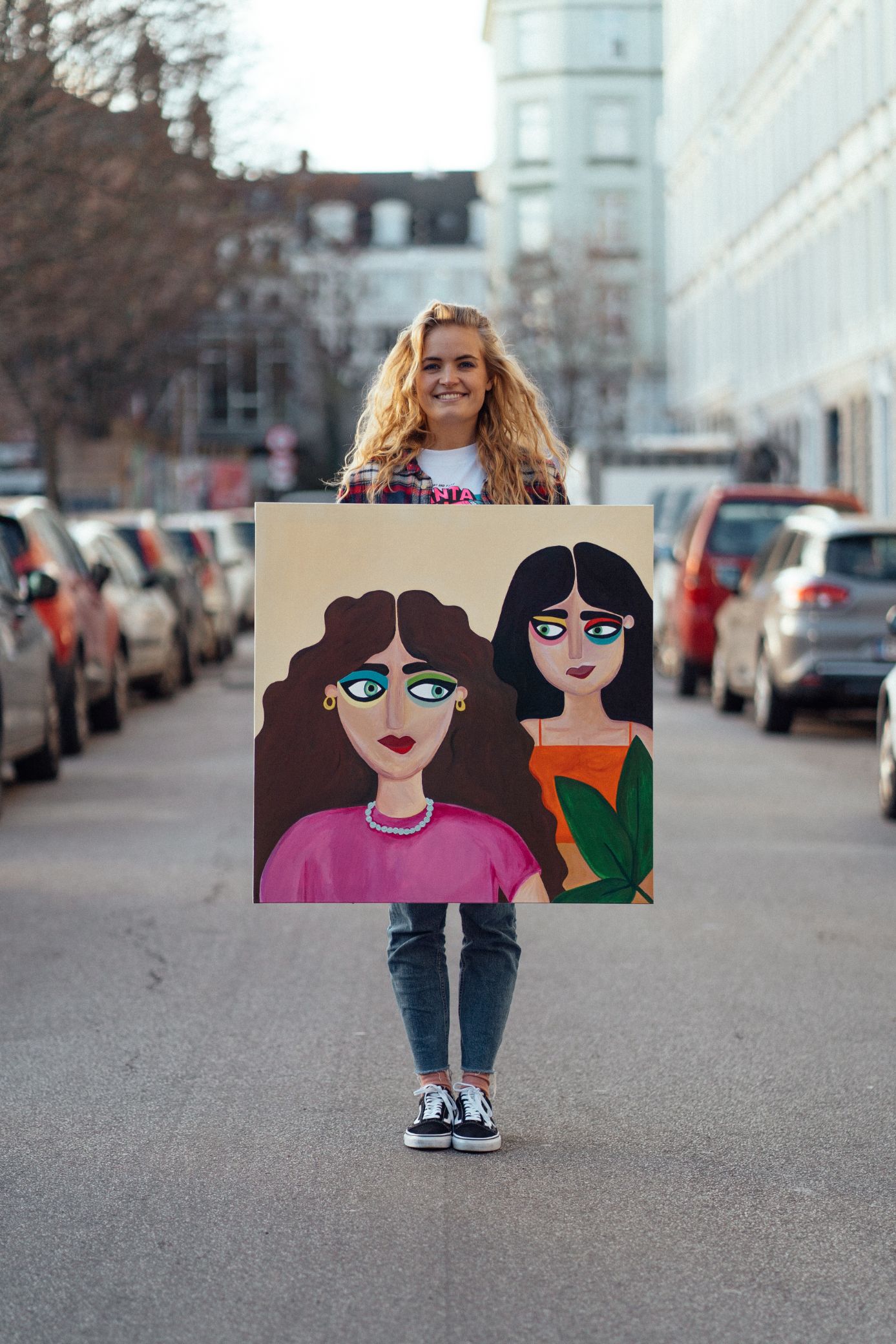 Her immediate perception is converted into art
Sophie's art is inspired by nativism, which is characterised by an immediate delight in a harmonious choice of colours and specific expressions. Sophie creates naive art, depicting her perception of the world without much intellectual reflection. This allows Sophie to create a creative universe where there is free space to illustrate her thoughts and reflections. The brushstrokes give Sophie inner peace. This is where she goes from being up in her head to being down in her body. The paint creates a universe, a bubble, where all emotions are allowed.
Sophie hopes the posters will facilitate reflection and that you may recognise the feelings in yourself.